Click here to view this blog in Spanish/Ver este blog en español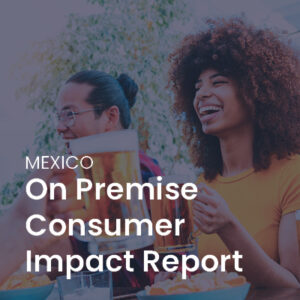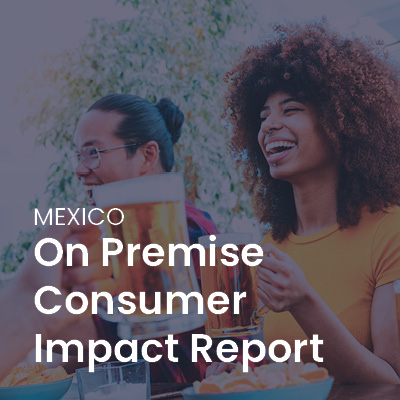 The report explores how consumers are responding positively to food and drink pairings, empowering suppliers and operators to optimize promotional efforts and consequently sales in this category.
Once again, restaurants are the top venues for consumers, with cafés and bars also proving popular. Looking at the fortnight ahead, month-on-month appetite for eating out in the On Premise remains unchanged since July (74%), while 52% plan to go to out for just a drink (-2pp vs. July 2023). The frequency of visitation to venues remains positive, with a hefty 4 in 5 consumers visiting the On Premise three or more times in the past three months. Plus, satisfaction with the On Premise is high, with 94% of consumers saying they're very satisfied or satisfied with the quality of the overall experience.
A catch up with friends is the main driver to the On Premise, followed by wanting to wind down and chill out. This translates into almost two thirds of consumers visiting bars, restaurants, and similar venues with their friends, followed by visits with their partners or spouses, while a third are visiting with work colleagues.
47% of consumers planned to travel during Independence Day weekend, with 85% flocking to domestic beach resorts and cities. Both at home and away, food pairings are proving to be a winning combination.
73% of consumers have specifically ordered a drink to go with a food pairing in the past three months. Beer is the most popular drink category amongst over half of consumers who have ordered with a food pairing, notably ahead of the next most common categories, in which a third ordered wine and just under a third ordered cocktails.
What about the foods completing the perfect partnerships? Chicken wings are the most popular cuisine to have with beer (61%), closely followed by Mexican (58%), whereas pasta (60%) is preferred with wine. For cocktails, consumers are most likely to have fish or seafood (43%) alongside their drinks. Spirit drinkers are most likely to gravitate to Mexican options (also 43%).
Mauricio Castellanos, CGA by NIQ Client Success Leader, Mexico said: "It's clear from the latest Consumer Pulse Report that the Mexican consumer continues to prioritize visits to the On Premise, which is reflected in both visitation figures and high satisfaction levels. Furthermore, the data reveals that friend groups, couples and work colleagues are visiting venues most in their leisure time. These are all key audiences for brands and operators to target with strategic food and drink pairings, bearing in mind that over a third of pairings were purchased as a result of a recommendation during the past quarter."
CGA by NIQ's Mexico On Premise Consumer Pulse Report tracks key metrics in the On Premise and explores hot topics as they arise. The latest update covers new research into the Mexican On Premise, looking into topics such as past, current and projected future visitation. Download the report here or for more information, contact Mauricio.Castellanos@Nielseniq.com