Click here to view this blog in Spanish/Ver este blog en español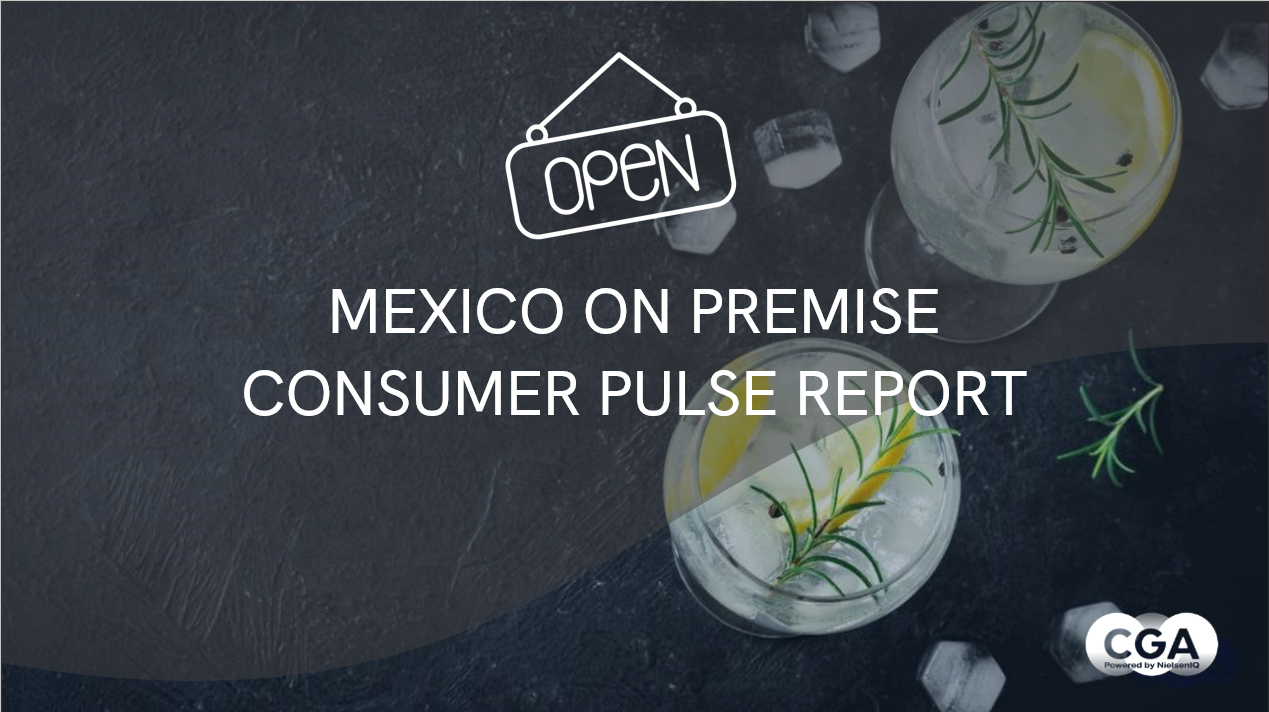 During 1st-3rd February 2023 CGA by NielsenIQ surveyed 1,153 consumers in Mexico aged 18-54 on their expectations, desires and how they plan to behave in the next 2 weeks. Of those surveyed, almost 90% currently feel confident in visiting bars and restaurants, a 5 percentage point increase versus January; this is reinforced by two thirds of consumers planning to visit the On Premise within a week, and 7 in 10 having visited within the past week.
Around 30% of consumers in Mexico participated in Dry January, with 88% of those successfully abstaining from alcohol during the month. However, participating in Dry January didn't steer consumers away from the visiting the On Premise, with 7 in 10 of those participating saying they'd visited bars, restaurants or similar venues during the month.
The consumers that took part in Dry January and visited the On Premise were asked what non-alcoholic beverages they chose during their visit. Soft drinks were one of the most popular choices, significantly ahead of other drinks with 72% consumers making this their drink of choice, and Hot drinks were the second most popular choice amongst consumers (34%). However, a significant proportion of consumers also explored categories such as Mocktails (32%) and non-alcoholic beer (25%).
CGA's latest consumer research also looked at whether consumers who tried no and low alcohol categories would continue drinking them once Dry January had ended. Around two-thirds of consumers who tried Mocktails said they'd continue drinking them after the campaign had ended, while nearly three-quarters (72%) who drank non-alcoholic beer over the course of the month would choose it again in the On Premise post-January. With many consumers looking to supplement their alcoholic drink choice with non-alcoholic options, suppliers should be looking to work closely with operators to encourage trial and experimentation across their low and no alcohol brand repertoire.
Mike Rende – Associate Client Solutions Manager – Americas, said "CGA's latest consumer research in Mexico highlights the growing interest in non-alcoholic beverage options in the On Premise, and just how important it is for brands, suppliers and operators to consider their non-alcoholic offering to capture and fully capitalize across consumer segments interested in exploring this category in both Dry January and beyond."
For more insights from CGA's Mexico On Premise Consumer Pulse report, click here.
CGA's powerful research helps On Premise businesses understand the latest trends in consumer behaviour. It provides suppliers with the market intelligence and path-to-purchase intelligence needed to optimize strategies and support conversations with clients. Bespoke analysis, including valuable consumer segmentation research, is available. To learn more about CGA's consumer research and market measurement capabilities across Mexico, please contact Mike Rende at mike.rende@cgastrategy.com