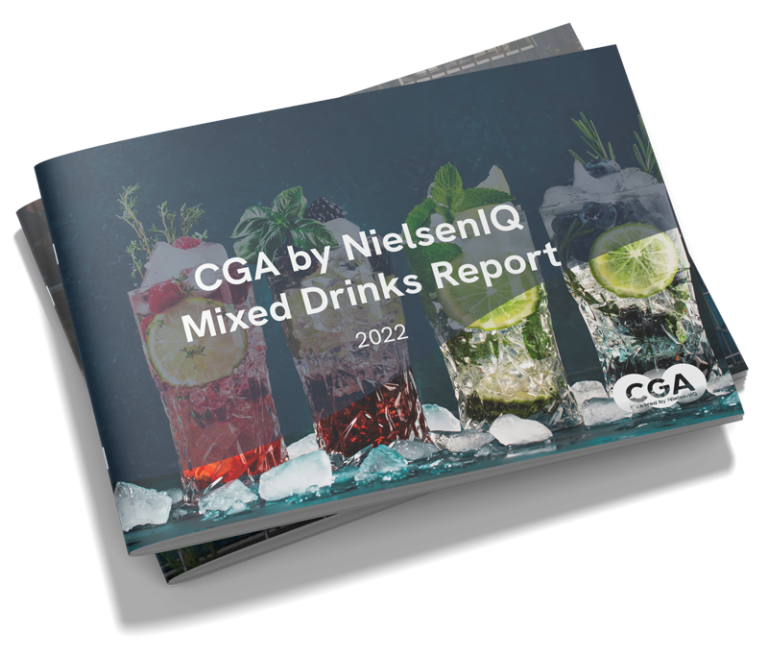 Data for the report from CGA's exclusive BrandTrack survey reveals that 93% of cocktail consumers buy mixed drinks in the summer. However, in a competitive market they need good engagement and flavours that are suitable to the season. Nearly two thirds (62%) say they prefer different flavours at different times of the year—like refreshing drinks in the summer and warming ones in the winter—and two in five (43%) change their serve according to the time of year.
Capturing cocktail consumers in the big summer months can help to generate sales at other times of year. CGA's research indicates that nearly a third (30%) of consumers now typically drink cocktails all year round—double the number (15%) who said they did so in 2021. 38% and 34% drink them during the autumn and winter respectively.
The 'Mixed Drinks Report' highlights the size of the prize in cocktails now. On Premise sales of mixed drinks are now worth £686m a year, and they are currently stocked in around 45,000 On Premise venues—close to half of Britain's total. The research also flags key ways for suppliers to influence cocktail consumers' paths to purchase, including via menus, social media and serve style.
CGA's senior client manager Matthew Meek said: "Cocktails have always been associated with the summer, with it being a very good time to innovate in combinations and serves and also to introduce new options. But it's also clear that cocktails are no longer just an option for a single season and have earned a permanent and prominent place in all drinks ranges. By understanding trends and engaging consumers in warmer months, suppliers can set themselves up for sales growth all year round.
CGA by NIQ's Mixed Drinks Report combines exclusive consumer research and sales data to provide a holistic view of Britain's cocktail market and help suppliers capitalise on cocktail sales opportunities at all times of year and in all channels. The next edition of the Report will be published in June. Click here to download more information or email Matthew Meek at matthew.meek@cgastrategy.com.