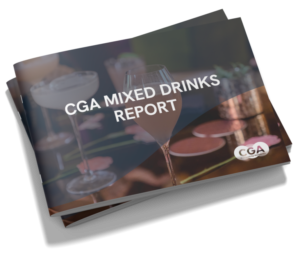 As a result, consumers are increasingly focusing on price and value. And their price-consciousness highlights a renewed onus on pricing and promotional mechanics for the category.
CGA by NielsenIQ's survey of 1,000 nationally representative GB On Trade cocktail drinkers revealed that 19% of GB consumers drink cocktails out of home. Out of 9 million cocktail drinkers, 67% are very likely or quite likely to pay more for a higher quality cocktail, (+7pp vs Q1 2021).
Many consumers are undecided on the cocktail they will choose before visiting. But, the most important factors when choosing a cocktail are –
flavour(s)
ingredients
is already tried and tested
on promotion
price compared to other cocktails
The cost challenges currently facing bars, pubs and nightclubs mean that costs are being squeezed, and some price rises will have to be passed on. These cost expectations have grown across the On Premise, with consumers expecting sharp increases to prices on each drink in restaurants (+£1.18) and nightclubs (+£1.51) vs Q1 2021. This includes significant increases in expected price points for cocktail serves, with inflated prices especially in the nightclub sector.
Despite cost of living increases, consumers are still planning to prioritise food and drink spend, but they are increasingly "value led". For a significant proportion of consumers, this means "value for experience", for example – is the price worth paying for? Value is considered to be more important than price, however value doesn't necessarily mean cheaper, but can be considered synonymous with quality. To this end, high-quality, premium cocktails that are part of a memorable experience will keep visitors coming back.
Price is also important to consumers, even if it's not the most important factor in choosing a cocktail – with 56% of consumers purchasing this drink type on promotion every time or almost every time they go out for cocktails (+8pp vs Q1 2021). In addition, non-cocktail drinkers are 32% more likely to be tempted by an offer to change to the category.
Phillip Montgomery, director of client services – UK & Ireland, said: "Many consumers are alleviating the rising cost of cocktails by focusing more on the availability of deals and promotions, as they assess the value outlets are offering. So, offering cocktails at great value is important for operators and suppliers hoping to appeal to a much broader consumer base, rather than just competing for consumers who actively seek high quality cocktails."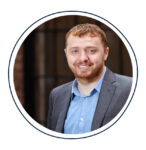 The 'Mixed Drinks Report' is available to purchase now. Discounts are available for multiple purchases, and there are opportunities to tailor the findings with bespoke analysis. To learn more and purchase the report, click here and email Phillip Montgomery, CGA's director of client services UK & Ireland, at phillip.montgomery@cgastrategy.com.