Click here to view this blog in Spanish/Ver este blog en español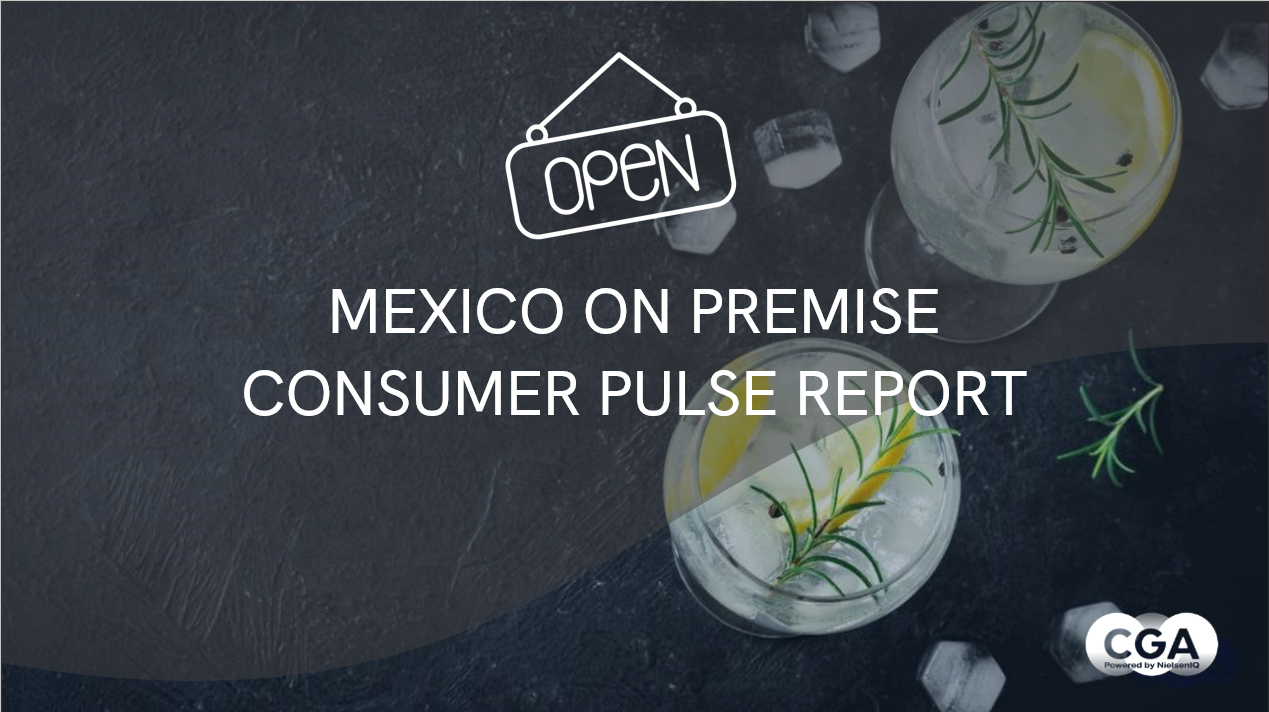 The September research shows nearly three quarters (71%) of consumers have been out to eat in the last two weeks. Half (51%) say they are visiting hospitality venues more often than usual at the moment—more than twice the number who are going out less (23%).
Visits are being fueled by reassurances about safety after the easing of COVID restrictions, with only 4% not feeling confident about using bars and restaurants. Consumers are also positive about their visits, and the large majority feel satisfied with the quality of their overall experience (94%), quality of service (93%) and value for money (85%).
There are few signs of Mexico's consumers restraining their spending in the future. Nine in ten (90%) say they are spending more or the same on eating and drinking out than they were a month ago—largely because food and drink prices have become more expensive. However, this figure dips slightly to 87% when asked about the month ahead—a hint that rising costs may start to affect people's spending at some point.
CGA's regional director – North America, Matthew Crompton said: "Our research shows Mexicans are as enthusiastic as ever about eating and drinking out, and it shows how well the On Premise has bounced back from the COVID crisis. But it should also remind operators and suppliers that there is no room for complacency, because many consumers are noticing higher prices, and some remain anxious about COVID. With inflation rising, venues will have to be sure they deliver on value and safety as well as quality in their food, drink and service."
The September edition of the Mexico On Premise Consumer Pulse Report shows meals out with friends dominate On Premise occasions. Among those who have gone out in the last three months, nearly nine in ten (87%) have been to restaurants—a much higher number than for cafes (52%) and bars (45%). More than half (55%) say they have been out to catch up with friends.
The exclusive research also indicates that beer remains Mexico's top drink. Two thirds (68%) of On Premise users have bought it in the last three months, putting it well clear of other leading categories like soft drinks (54%), tequila (40%) and cocktails (34%). It highlights the role of the On Premise in the launch and positioning of all drinks brands, with nearly three quarters (72%) of consumers saying they first tried some of their favourite drinks in bars and restaurants.
Matthew Crompton said: "These numbers prove why bars and restaurants should be at the core of all drinks suppliers' strategies.
The On Premise is where people discover new drinks and establish their loyalty, and in ultra-competitive categories like beer and tequila it's where brands can stand out from the crowd. Suppliers that get a deep understanding of how the pandemic has shifted people's preferences will be one step ahead in the battle for market share in the months ahead."
Download the latest Mexico On Premise Consumer Pulse here – https://cgastrategy.com/mexico-on-premise-impact-report-consumer/
CGA's upcoming Mexican On Premise User Study (OPUS) will deep dive into how drink choice varies by occasion and what brand owners can do to gain mindshare. To learn more about CGA's consumer research and market measurement services across Mexico, please contact Matthew Crompton at matthew.crompton@cgastrategy.com