If you would like to read this article in French please click here.
Cliquez ici pour accéder à l'article en français 
CGA's sales data has shown that drinks sales in France remain below pre-pandemic levels.  However, with consumer confidence improving and trading restrictions easing, the On Premise is set to rebound as 2022 goes on. As market conditions remain competitive, operators and drinks suppliers will need to secure a deep understanding of how consumers are choosing their brands and categories.
CGA's exclusive OPUS survey of more than 5,000 French consumers reveals the key factors that influence consumers' buying decisions and the importance of this within outlets is revealed.
Two in five (41%) consumers only decide what to drink when they are in a venue, this means there are significant opportunities for brands to influence their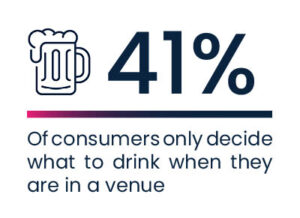 choice. The value of endorsements plays an important and determining factor—more than a fifth of consumers are influenced in their choices by recommendations from menus (28%), friends (24%) and bar staff (23%). Bar staff recommendations present operators with the option to encourage consumers to spend more and promote brands.
Price—cited by 43% of consumers—remains the top factor in people's drinks selections when visiting the On Premise.
Alongside widespread interest in new brands and categories, only a quarter (27%) of consumers are always choosing the same drinks regardless of venue or occasion. Influencing consumers —those open to experimentation and those who opt for the same drink— and encouraging them to switch brands and become the preferred choice, offers suppliers the ability to gain volume and grow market share.
Graeme Loudon, CGA managing director EMEA, said: "After nearly two years of restricted trading, we should see a release of pent-up demand in France's bars and restaurants this year. There will be some big chances for both new and established brands to capture consumers' interest at every stage of their On Premise journey—especially the significant proportion who want to explore new drinks, and our research highlights a significant opportunity for brands to gain share by influencing consumers whilst in venue."
CGA's consumer research also highlights the strong preference for table service and human interaction in France's On Premise. Despite a growth in app-based ordering because of COVID-19 restrictions, more than four in five (85%) consumers still prefer to order in person—a much higher proportion than in other major countries surveyed by CGA. Three quarters favour reusable (43%) or single-use (32%) paper menus, while only 18% prefer digital menus.
Graeme Loudon adds: "France's consumers have always had a deep affinity with restaurants and bars and the human connections they make there, and global suppliers need to appreciate the difference in needs compared to other countries. This is a very engaged customer base, and identifying how people's brand and serve preferences vary from outlet to outlet and occasion to occasion is going to be key to success in 2022."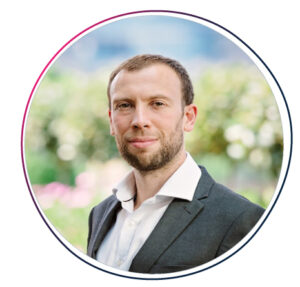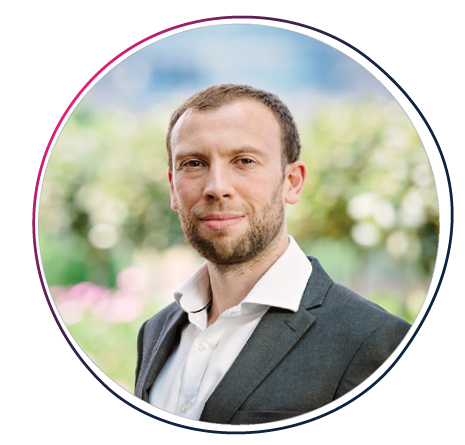 CGA's exclusive consumer and volumetric research can help both suppliers and operators in France's On Premise to grow market share and encourage consumers to increase their spend. To learn more about the research and the opportunities for bespoke expert analysis, please contact graeme.loudon@cgastrategy.com.
contact graeme.loudon@cgastrategy.com