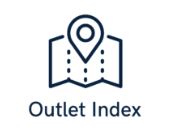 With the On Premise reduced in size after the COVID-19 pandemic, there have been important shifts in segments because of new visitation habits, occasions, hours of operation, menus and much more—with important implications for assortment, pricing and promotions.
CGA by NIQ's Outlet Index strengthens suppliers' knowledge via accurate customer profiling and channel planning capabilities. Its database details all out-of-home and licensed outlets across Canada, including attributes like location, segment and personalized licensed indicators.
As companies view the channel through their own lens, further capabilities pair Outlet Index's segmentation to clients' own internal segmentation, creating a foundational approach to building portfolio success in a channel as fragmentated and dynamic as the On Premise. Through custom segmentation exercises, manufacturers can:
Obtain a clear understanding of the On Premise universe across all provinces under their segmentation
Identify their addressable market and headroom opportunities by channel and province/city
Target outlets with specific features or attributes that align to brand strategies where the greatest opportunities sit
Optimize delicate resources that are allocated to the On Premise and field teams
Create a true bottom-line impact from effective strategy planning and execution.
Outlet Index's powerful custom segmentation and granular reporting add even more value to market analysis and planning. Alongside NIQ's TDLinx database of Off Premise locations, the service brings a full view of the out-of-home landscape in Canada.
Mitch Stefani, client solutions director – Americas at CGA by NIQ, said: "With all of the drastic changes that have taken place over the last three years in the On Premise landscape, it's important for us to support the industry in understanding the true size and shape of the market and its ongoing shifts. We are excited to have this capability now in Canada, bringing clarity forward on the untapped opportunities that are out there for suppliers filling a dark space in coverage."
For more information on CGA by NIQ's solutions in Canada, get in touch with Mitch Stefani at Mitch.x.Stefani@nielseniq.com.