1 Modest total growth  
Combined sales data from CGA and NIQ puts the total value of the beverages market in the last 12 months at £72.7bn. This represents solid year-on-year growth of 4%, with a higher rate in the Off Premise (5%) than in the On Premise (2%). However, with UK inflation still close to 7%, sales remain slightly down in real terms. 
2 Cost of living impacts quantity—but not quality  
September research from CGA showed more than a third (37%) of UK consumers were going out less frequently because of cost of living concerns—a month-on-month increase of two percentage points. However, drinking out remains a vital part of people's lives, and most would rather reduce their consumption than miss out on hospitality experiences. While 39% have decreased the number of drinks they have purchased over the last month, only 17% have reduced the quality of their drinks. This is an encouraging sign for premium brands but less welcome for mainstream ones. 
3 Shifting dayparts 
This year has seen some significant shifts in the timing of people's out-of-home drinking. The value of drinks sales after 10pm has dropped by 7% year-on-year, but it has increased by 7% and 8% in the 3pm-to-5pm and 5pm-to-7pm slots. With many consumers seeking to go out earlier, there are new opportunities for suppliers who are able to tweak promotional strategies. 
4 LAD up and spirits down in pubs and bars 
Category winners in the On Premise this year include beer, which has increased its share of total sales by 1.4 percentage points. Cider and soft drinks have been strong too, but spirits have lost 1.9 percentage points of share—the result of the drop in late-night drinking and tough comparatives from 2022. 
5 No and low grow 
Consumers' interest in health and abstinence has led to a 31% jump in no and low alcohol beer sales over the last year, and 14% growth for no and low spirits in the On Premise. CGA's BrandTrack research shows nearly a third (31%) of consumers are drinking less alcohol, while close to a quarter (23%) are drinking more low-sugar alternatives. 
6 Support needed on supply, sustainability and staff 
This year's Business Leaders Survey from CGA and Fourth highlighted operators' top areas for supplier support in 2023. After competitive pricing (a top-three priority for 67% of leaders) came the three Ss: reliable and timely supply (34%), help with sustainability (27%) and staff training (24%). Suppliers providing meaningful help in these areas can get a head start on venue engagement and range decisions. 
7 Soft drinks up in the Off Premise 
In the Off Premise, NIQ data reveals a good year for soft drinks, with sales up 10% to £14.9bn. Revenue from beer, wine and spirits revenue was fractionally down, though price increases helped to offset a sharper drop in volumes. 
8 Craft and tequila ahead of the curve 
Hot categories within the beer, wine and spirits segment include craft lager, which has seen a 17% jump in Off Premise sales in the last 12 months. Tequila (up 6%) has been another strong performer, while no and low alcohol alternatives have repeated their successful year in pubs and bars. 
9 Challenger brands to the fore 
NIQ records around 42,000 branded beverage products in the Off Premise, of which just over a third are 'challenger' brands. This proportion rises to half within beer and cider, while challengers are dominant in the growing functional soft drinks segment.  
10 More growth in online shopping 
COVID lockdowns led to a surge in online beverage shopping. The pace has slowed since the end of restrictions, but online now takes a 11% share of sales, following 11% growth in the last 12 months. This puts pressure on brands to optimise online discoverability as well as visibility on shelves.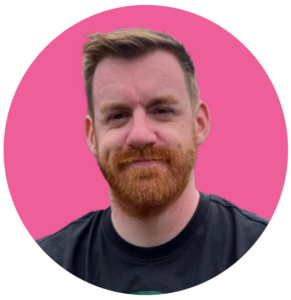 CGA and NIQ's powerful combination of On Premise and Off Premise research gives suppliers a Full view of the beverage market. To learn more about the research solutions and opportunities for bespoke expert analysis, email CGA by NIQ's client director, GB drinks Paul Bolton at Paul.Bolton@nielseniq.com.