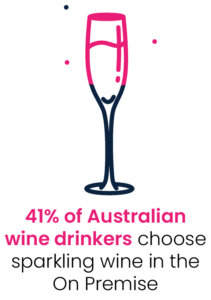 Australians love a good glass of wine when they visit the On Premise, particularly when it comes to celebratory events or special occasions such as Valentine's Day. However, CGA by NielsenIQ's OPUS (On Premise User Study) solution highlights that a significant 41% of wine drinkers choose sparkling wine (e.g. Prosecco, Cava or Champagne) when they're out at pubs, bars and restaurants.
OPUS is a nationally representative survey of On Premise users, designed to help drinks suppliers understand where and how to reach target consumers. The research provides size of the prize opportunities for drinks categories and brands by occasions and channel.
Over half of sparkling wine drinkers order the category every or almost every time they visit the Australian On Premise, while nearly a third of consumers who enjoy this category are drinking sparkling wine more frequently versus the previous year. These drinkers are looking to relax, celebrate and enjoy their time in the On Premise when they order a glass of bubbly, which suggests operators should consider providing 'aperitif snacks' when serving the drink to ensure the experience is special and memorable for the consumer.
Sparkling wine is typically enjoyed by Australian On Premise users in the early (68%) or late (38%) evening, and consumers tend to enjoy the category during dining experiences —both casual and formal—as well as during special occasions. Around 1 in 6 like their sparkling wine to feature in a cocktail with fruit juice or purée, in serves such as the Bellini, Mimosa, or Kir Royale.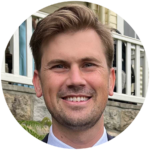 James Phillips, Client Solutions Director – ANZ, said: "While sparkling wine is usually an early evening drink for many Australians, that isn't to say there aren't opportunities to target other day parts and highlight the category amongst the lunch and mid-afternoon crowd. The fact that sparkling wine consumers in Australia are very loyal, and now enjoying the category more frequently than they did a year ago only reinforces how lucrative this segment is, if targeted correctly. CGA's OPUS solution ensures that drinks suppliers can tailor their strategies and identify how to broaden usage of brands – by channel, occasion or consumer demographic."
CGA's twice-yearly OPUS survey is a rich resource of data and insights into consumers' behaviours, habits and preferences in the On Premise. It provides comprehensive analysis of the latest trends and topics, and solutions to questions about brand, category, channel and occasion-specific performance. To learn how this definitive picture of consumers' interaction with the On Premise can help all suppliers and operators build winning sales and marketing strategies, email James Phillips at james.phillips@cgastrategy.com