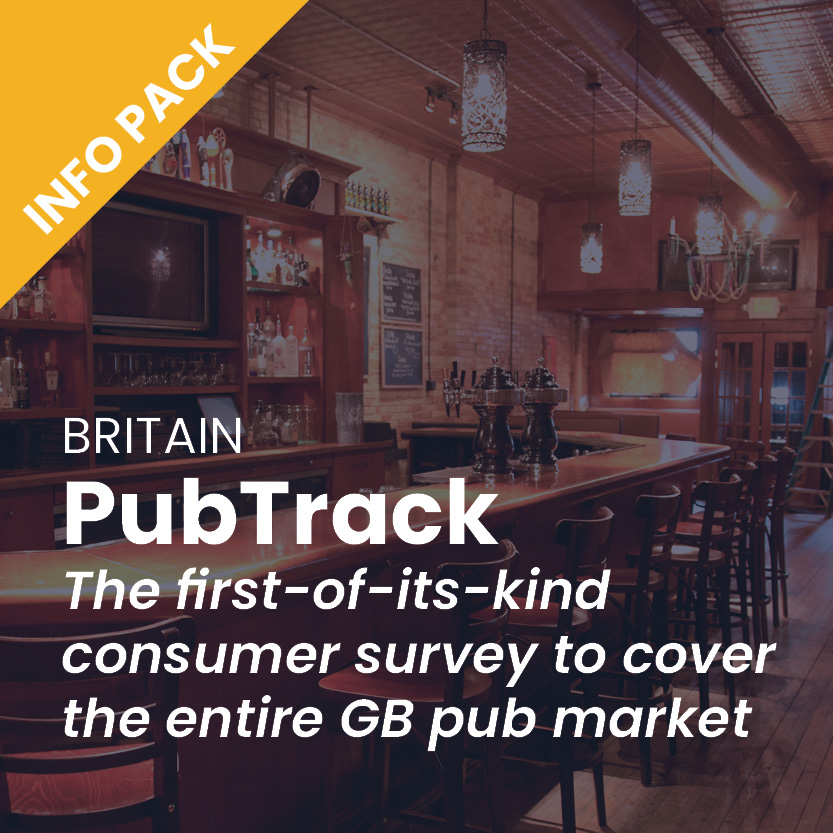 The service—a pioneering new tool that combines CGA's Outlet Index with insights from a survey of around 10,000 consumers—highlights the importance of the pub environment in particular. 'A friendly atmosphere', 'A place where I feel comfortable' and 'good value food' are the three factors most valued by people when they visit pubs. It also emphasises the importance of 'Friendly staff' and 'Clean and hygienic venues'—the next two most valued factors.  
PubTrack shows how the top factors vary significantly between demographics. For example, 18 to 24 year-olds are six percentage points more likely to consider a lively atmosphere important, while those in the 65+ bracket over-index by the same margin for good value food. Consumers aged between 35 and 54 are nearly twice as likely as average to place importance on a family-friendly environment, while the 55-to-64 age group over-indexes for feeling comfortable.  
Rankings also change by location. City-centre residents are more likely to value a lively atmosphere, knowledgeable staff and a sense of community in pubs, while those in rural locations are more motivated by friendly staff and high quality food. 
PubTrack provides an array of metrics in consumers' pub behaviour, including levels of recommendation, revisit and satisfaction. It can help all pub operators to analyse their consumers and benchmark themselves against competitors. Extensive data breakdowns are available by region, drinks category, pub type and much more. 
CGA client business partner Danielle Rowlands said: "The great British pub is all things to all people. That inclusivity is what makes them such a special channel, but it can also make it difficult for operators and suppliers to identify people's reasons for visiting. Our PubTrack service provides the intelligence that is needed to gauge people's preferences, and helps build the foundations for effective strategies. At a time when consumers' spending is under severe strain, it's more important than ever to understand what motivates people to visit pubs and give them exactly what they want." 
To learn more about the PubTrack service and opportunities for bespoke expert analysis, contact Danielle Rowlands at danielle.rowlands@nielseniq.com.