Click here to view this blog in Spanish/Ver este blog en español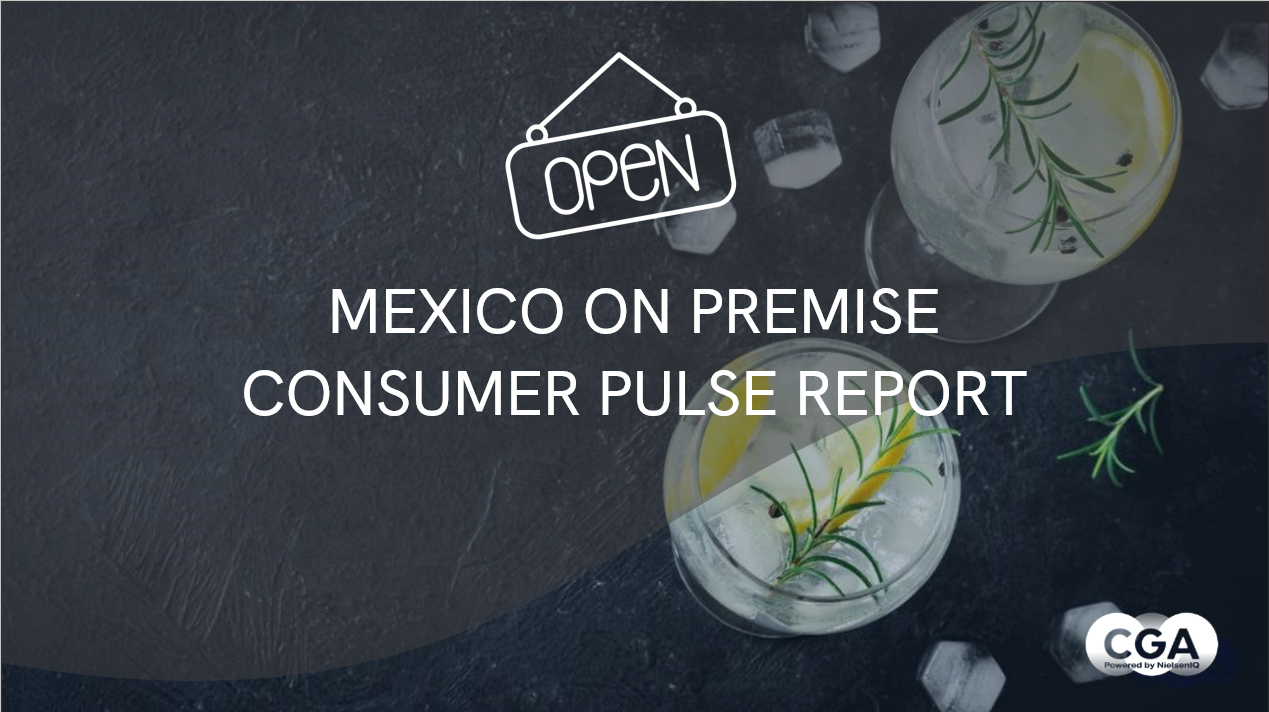 Surveying 5,000 Mexican On Premise consumers, CGA's OPUS solution is representative by age and gender, providing a rich source of consumer data and insights, and giving suppliers the power to understand the ever-changing relationship between consumers, brands, categories, channels, and occasions.
Driving engagement before consumers set foot in venues
The consumers' path to purchase is key in enticing consumers into venues.  Prior to visits, consumers are now browsing online platforms (80%), including a venue's social media pages (36%) customer review sites (30%) and drinks menus (23%). In addition, almost 1 in 4 are planning their visit in advance. Leveraging online platforms and working closely with operators to promote larger events and activations will help attract target consumers – especially as they are more likely to visit a venue that has something exciting going on (20%).
Trade-up opportunities during special occasions
Consumers are often seeking special experiences when they visit the On Premise for large events and are likely to spend more (23%) on food/drinks than they would normally when compared to a standard visit.
During these occasions, consumers are also more likely to pay extra for a better-quality drink (20%) – demonstrating the trade-up potential that beverage suppliers can capitalise on. In-outlet activations showcasing premium brand ranges will help capture these consumers looking to premiumise when visiting for large events or special occasions.
Capitalizing on the full sporting calendar
Sporting occasions are a popular driver of visitation to Mexico's On Premise and provides beverage suppliers opportunities to target the 74% of sports-viewing consumers.
Fútbol (or Soccer) is the most popular sport to watch by consumers visiting venues for sporting occasions, particularly among males – with 2 in 5 watching the FIFA World Cup, and over 1 in 3 watching Liga MX.
With Soccer leagues dominating sporting occasions in the On Premise, it's important to consider that there are other significant sporting events that drive footfall. CGA's research highlights that consumers also visit the channel to watch NFL Football (18%), Formula 1 (17%) and NBA Basketball (17%).
There's also variation in category consumption depending on the sport event being watched. Consumers are more likely to drink Beer while watching Liga MX (+5pp) and spirits are popular with consumers when watching the UEFA Champions League (+10pp).
Understanding the different consumer segments visiting to watch sport in venues and uncovering their drinks preferences by occasion will help maximise the opportunities across drinks categories is crucial for beverage suppliers. Considering discounts/promotions that run alongside tournaments, as well as endorsement deals and activations will help drive consumer visitation and increase spend.
Mike Rende, Associate Client Solutions Manager – Americas, said: "Large events offer a huge opportunity for the On Premise and CGA's OPUS research provides valuable insights for suppliers, brands and operators alike.  Exploring drink offerings and considering promotions that can be tailored to these consumer segments during large events and sporting calendars will help engage and drive consumption of brands."
CGA's On Premise User Survey provides deeper analysis of consumer visitation for large events, celebratory occasions and profiling sports fans in Mexico's bars and cantinas. For suppliers and operators wanting to develop winning sales and marketing strategies and to learn more, email Mike Rende, Associate Client Solutions Manager – Americas at mike.rende@cgastrategy.com.