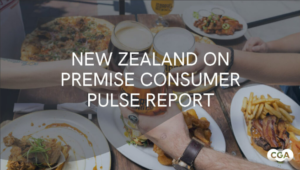 This month's research highlights how New Zealand consumers are choosing their drinks in the On Premise, with 1 in 4 always making the decision on what they'll drink before even entering a venue.
The latest On Premise research shows that the channel is stabilising, with visitation levels remaining on par with the previous month – however, there's set to be a gradual rise for more drink-led occasions based on consumer plans for the month ahead. While the number of visitors is even versus the previous month, the frequency of visitation is on the rise with weekly visits up 5 percentage points versus May 2022.
For those consumers who are visiting the On Premise less often than usual, cost of living concerns have grown in importance – overtaking COVID-19 as a driver for reduced visitation for the first time in 2022. Of those who are visiting the channel less often, the percentage stating they are trying to save money has grown +14pp since May to 59%, whilst consumers who have less disposable income are up +11pp to 53%.
When it comes to the Path to Purchase, 25% of New Zealand consumers always make the decision on what they'll drink before entering a venue – with 70% knowing the specific category they will drink, whilst 30% even know the specific brand they are planning to drink. These decisions are borne out of several situational factors including day part, habit and occasion – with the top influence being whether the consumer is driving or not.
In contrast, 3 in 4 consumers draw on a range of different factors when arriving at a venue and deciding what to drink. Menu components and promotions rank at a similar level in their impact on drinks decisions in venue, with price (66%) and drinks descriptions (44%) the top components when it comes to influencing the choice of drinks. This is mainly driven by the need to know price before making a decision, however drinks descriptions can encourage choice of a specific drink type – helping consumers to trade off whether a drink is worth the price tag.
As cost-of-living concerns grow for New Zealand consumers, they are looking for more for their money – with multi-buy promotions (50%) and money off deals (44%) driving preference for specific categories and drinks in venue. In terms of visibility of brands, fridges are also a clear touchpoint along with the backshelf, while in-venue advertisements such as flyers on tables (46%) and inside advertisement boards (35%) are also impactful options – demonstrating that proximity to where the final drinks decision is being made is very important.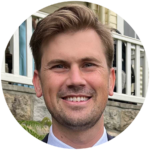 James Phillips, Director of Client Solutions: Asia Pacific, said: "Overall when it comes to choosing drinks in the New Zealand On Premise, a variety of factors influence drink choice in venue. Operators and suppliers need to deploy a combination of strategies to shape consumer behaviour in the purchase decision to reach an optimal result. As cost of living concerns increase, promotions will be a key factor in demonstrating value for money – however point of sale marketing such as menus, remains an important priority for influencing the path to purchase."
Click here to download the latest New Zealand On Premise Consumer Pulse – https://cgastrategy.com/new-zealand-on-premise-consumer-pulse/
To learn more about CGA by NielsenIQ's consumer research and market measurement services across both Australia and New Zealand, please contact James Phillips at james.phillips@cgastrategy.com