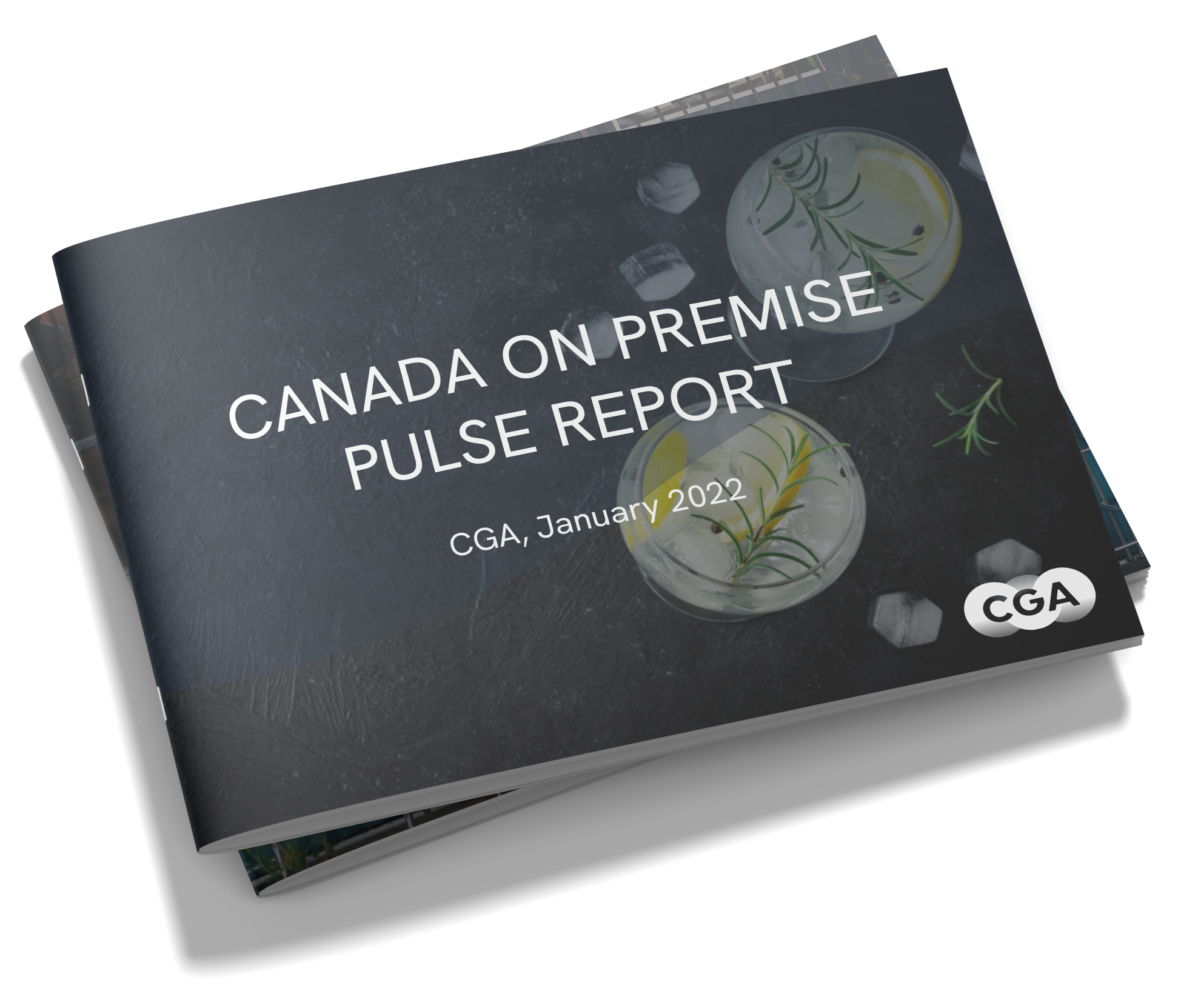 Those are among the many messages in CGA's latest Canada On Premise Pulse Report, which measures consumers' interaction with the On Premise in recent months, and reveals what the sector can expect as their confidence continues to grow.  
The research—based on a survey of more than 1,200 active On Premise users between January 13th and 17th shows that two thirds (65%) have eaten out in the last month, while just over a quarter (27%) have been out to drink. This data indicates a solid core of frequent users, with nearly three in five (57%) visiting bars and / or restaurants at least three times in the last three months.  
While positive to see those frequent visitors have not been deterred over the festive period with the challenges surrounding Omicron, supplier and operators' focus should now be towards strategic planning to engage target consumers ready for when restrictions start to ease across provinces at the end of the month.  
Here are 5 key opportunities for suppliers and operators to drive consumer demand: 
1 – Easing consumer concerns around safety  
57% of consumers say they plan to enjoy eating-out occasions in the next month. This slight dip is to be expected in the customarily quieter month of January and reflects current On Premise constraints. Varying regulations from province to province include limits on party size, curfews on alcohol service and vaccination passport requirements. Ontario and Quebec however implemented far more rigid regulations than most, including limiting venues to outdoor dining, takeout or delivery, while whole segments including bars, breweries, taverns and casinos are closed. However, there is an opportunity to drive and sustain sales during this period of restrictions by easing consumer concerns around safety—understanding the safety measures as a decision factor of their visits and communicating venue safety precautions to make them feel comfortable will be essential.
2 – Driving brand visibility  
Beer continues to be the most consumed category in the On Premise, with table wine and cocktails also being popular BevAl categories. A quarter (24%) of consumers, however, have noticed a smaller range of drinks on menus in the past three months, especially in cocktails and wine. This presents a reminder that suppliers will have to work closely with operators to keep their brands visible on menus and be the preferred choice in 2022.  
3 – Maximising future On Premise visits 
As Omicron rates decrease and authorities plan on lifting restrictions across provinces, CGA's report highlights pent-up demand for eating and drinking out—and the opportunity this will present to drive sales. Nearly two in three (63%) consumers say they will visit bars and restaurants within the next month, while nearly half (47%) plan to visit more often in 2022 than they did in 2021—more than three times the number (14%) who say they will visit less. A similarly high proportion (48%) are ready to brave the Canadian winter to go out, with nearly half (48%) likely to visit venues with outdoor-only seating while restrictions are still in place.  
4 – Sustaining sales through takeout/delivery   
Four in five (80%) On Premise users have ordered takeout or delivery since venue restrictions were introduced. An omni-channel approach presents venues with another route to sustain sales during restrictions. Suppliers and operators who can work together to deliver a clear, user-friendly takeout/delivery experience for consumers can maximise this opportunity.  
5 – Leveraging Price to drive brand choice  
Consumers visit the On Premise looking for brands, serves, and experiences they cannot replicate at home. CGA's latest report reveals that 59% of consumers have noticed an increase in the price of alcoholic drinks – an increase of nine percentage points since CGA's October survey. Whilst price may result in consumers opting for less expensive brands or buying drinks as part of deals/ special offers, it also highlights an opportunity for bartender recommendations to influence consumer choice and establishes the experience and serve as the main driving factors for choice.   
Matt Crompton, CGA's Regional Director, North America, says: "As Canadians' concerns about the Omicron variant subside, we can be optimistic about a release of demand in the On Premise as 2022 goes on. Outdoor facilities, takeout and deliveries can all help to sustain sales in the meantime, but suppliers and operators need to be working now on effective strategies to reach returning diners and drinkers, and address key considerations like safety, range and price in particular. The post-restriction On Premise is going to be a very competitive place, and businesses will need to be right on top of consumer attitudes and habits to take advantage." 
CGA's Canada On Premise Pulse Report is available now. It is based on a survey of more than 1,200 consumers who have visited restaurants, pubs and bars in Ontario, Alberta, British Columbia and Quebec, and delivers in-depth insights to help suppliers and operators understand current attitudes to the On Premise and identify opportunities to grow market share in 2022.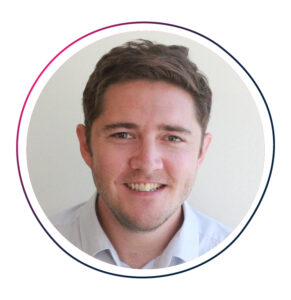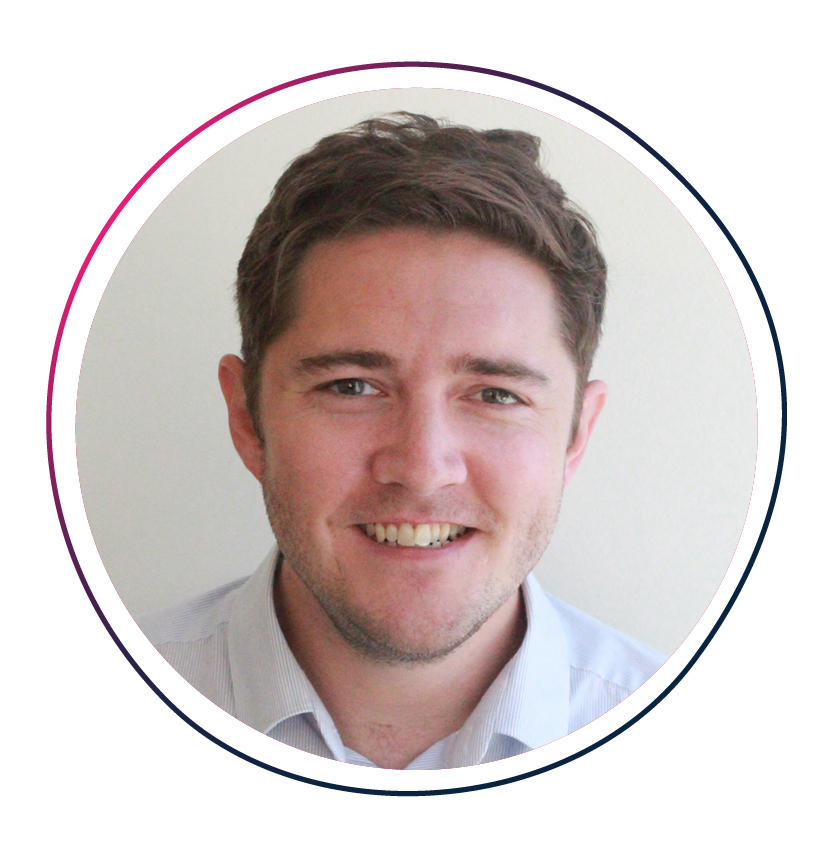 To read more highlights from the report, click here. To learn more about CGA's consumer and transaction-level research capabilities, plus custom analysis to support brand strategies, email matthew.crompton@cgastrategy.com.