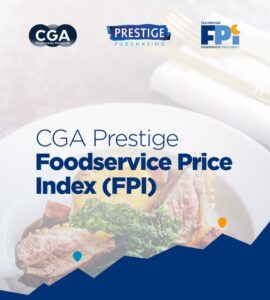 December 2022 marks the eleventh consecutive month of double-digit inflation, after a year of intense inflationary pressures for foodservice businesses. Year-on-year inflation in the food basket of the Index—excluding beverages—was even higher at 24%.
All ten categories of the Index recorded inflation of at least 10% in December, with more than half topping 20%. The Oils & Fats category led the surge, with year-on-year inflation surging to a spectacular high of 47%.
As we enter 2023, the Index from CGA and Prestige reveals mixed signals from supply markets on future pricing. Oil and exchange rates, the two leading upstream influencers on food prices, are more benign than during most of 2022, and the UN's FAO Food Price Index fell by 1.9% in December 2022—a ninth consecutive month of decline to take it to 1% below its value a year ago.
However, energy costs continue at extremely high levels against a background of tightening government support, while higher labour costs across supply chains show few signs of relief. With a significant easing in prices only likely to begin with an end to conflict in Ukraine, the outlook for 2023 therefore remains volatile.
Prestige Purchasing CEO Shaun Allen said: "The next step on our inflation journey will be when the current 2% to 4% month-on-month increases start to slow down. We expect this to start to happen in the months ahead, but we are likely to experience an extended period where prices continue to go up, but just more slowly. These market conditions provide an opportunity for some suppliers to increase prices ahead of market, and buyers should seek hard data to verify and benchmark any increases during 2023."
James Ashurst, client director at CGA by NielsenIQ, said: "Businesses up and down the foodservice supply chain were besieged by inflation in 2022, and as we enter 2023 there is little respite in sight. Alongside the cost of living crisis for consumers, soaring food and drink prices are piling enormous pressures on hospitality, and sustained government support is needed to protect businesses and jobs in this vital sector of the UK economy."
The exclusive Foodservice Price Index is jointly produced by Prestige Purchasing and CGA by NielsenIQ, using foodservice data drawn from 7.8m transactions per month. It contains myriad insights and information pertinent to the foodservice sector and is essential reading for anyone seeking to keep ahead of price trends and understand why they occur. More information on specific categories is available on a subscription basis.
For further information, contact Prestige Purchasing on 01908 222678 or stuart.read@prestige-purchasing.com.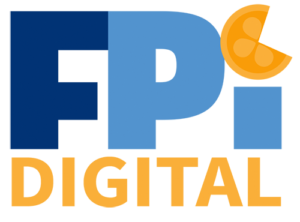 Visit the new Foodservice Price Index Digital Portal. The new online hub gives users on-demand access to accurate pricing data, with an array of features to interpret trends and improve decision-making. Find out more: https://prestige-purchasing.com/foodservice-price-index-fpi/