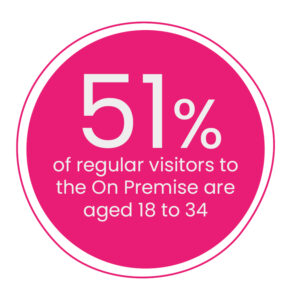 CGA's exclusive new OPUS survey of more than 2,500 nationally representative consumers reveals how people in the Republic and Northern Ireland are interacting with pubs, bars and restaurants at the moment—and what suppliers and operators need to do to grow sales and share.
The research confirms the huge value of the On Premise, with those visiting at least spending an average of €167—nearly €50 more than the average consumer. Of these regular visitors, just over half (51%) are aged 18 to 34.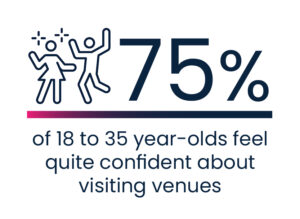 Younger consumers have been quicker to return to venues, and remain positive about eating and drinking out. Three quarters (75%) of 18 to 34 year-olds say they feel very of quite confident about visiting venues—a much higher figure than among 35 to 54 year-olds (66%) and those aged 55 and above (57%). More than four in five (85%) younger adults have been out to eat or drink in the last three months, five percentage points higher than the all-consumer average.
CGA's OPUS research points to the levers that suppliers and operators need to pull to attract younger adults. The 18 to 34 year-old group over-indexes heavily on interest in drinks promotions and range, while older adults are more concerned about food and hygiene. Younger adults are also much more likely to opt for high-tempo and special occasions, and for venues like bars and nightclubs.
There are signs that many 18 to 34 year-olds are stepping up their On Premise spending—especially on cocktails. A third (33%) say they are drinking more cocktails than a year ago, and around a fifth are consuming more lager (23%) and cider (24%). More than a quarter (29%) say they plan to visit drinking pubs more often over the next 12 months than they did before the pandemic.
However, optimism for spending in 2022 is tempered by fears that rising COVID-19 infections could dent consumer confidence and lead to more lockdowns or other restrictions on venues.
"With Christmas approaching, COVID concerns are returning at the worst possible time for Ireland's On Premise, but young adults' enthusiasm for drinking and eating out remains strong," says Phil Montgomery, CGA's Director of Client Services UK & Ireland. "It's clear that these high spenders need to be right at the heart of suppliers' strategies in the run-up to Christmas and beyond. Working out how to attract them, and the channels, occasions, drinks and activations they are looking for, will be crucial to success."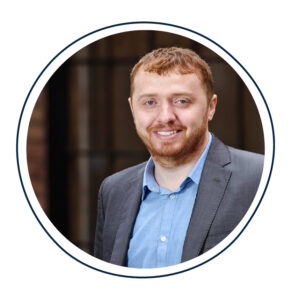 The November edition of CGA's OPUS survey provides a rich resource of data and insights that reveal how consumers are engaging with restaurants, pubs and bars. It helps suppliers and operators answer category, channel, occasion and brand questions and optimise sales and marketing strategies across Ireland and Northern Ireland. To learn more, email Phil Montgomery at phillip.montgomery@cgastrategy.com.