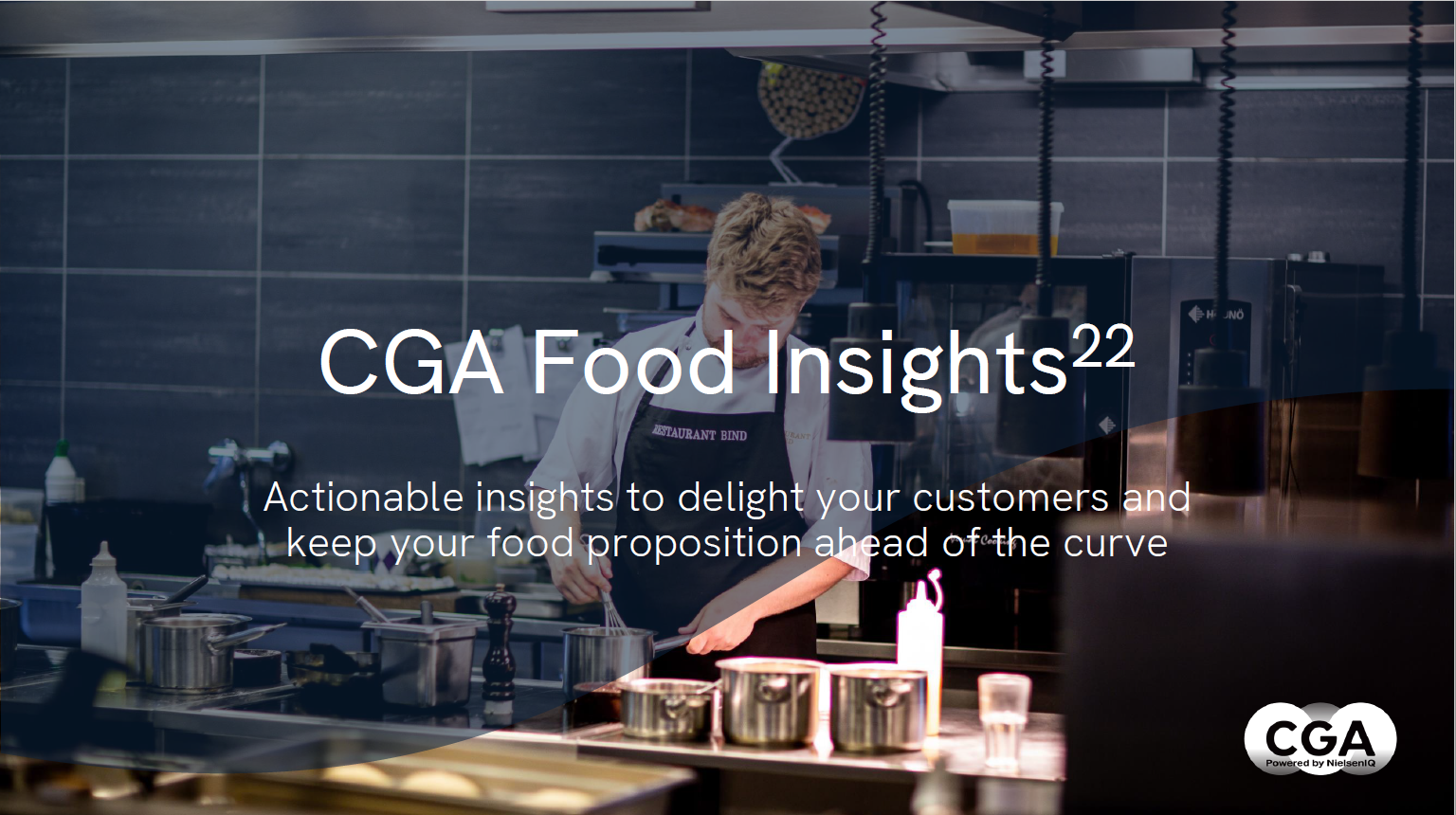 Participation levels in Veganuary continue to multiply year-on-year, as consumers become more mindfully motivated by animal welfare, sustainability and health and wellbeing issues. 
As a result, Veganuary presents scope for operators and food suppliers to increase market share amongst their existing customer bases, and also to appeal to wider target audiences by offering the right products at the right time.
Younger consumers are leading a shift to veganism, with 4% of 18–34-year-olds likely to opt for completely plant-based menu option, with 25% of the 55+ age group taking a flexitarian approach.  
The 'Food Insights 22' report reveals significant latitude for plant-based alternatives that mimic the flavours and textures of the real thing. Consumers are already ordering plant burgers (30%) and mycoprotein products such as Quorn (28%). But even more would like to try lab grown meat (31%), seitan (29%) and tempah (31%) if they were available in the On Premise.   
In terms of more traditional vegetable dishes, potatoes (22%) and mushrooms (15%) are the most popular meal bases for consumers. In addition, 19% would like to try foraged ingredients, although only 6% have. The differential suggests a current lack of supply to demand for environmentally conscious dining.  
There's further opportunities to optimise Veganuary by offering dairy-free alternatives to milk, with a significant proportion (39%) of consumers already ordering milk alternatives in bars, pubs and restaurants. Unsurprisingly, demand for coconut, hemp, nut, oat, rice and soya options is highest amongst 18-34 year olds, with 9% following dairy free diets. 
With a persuasive almost half of consumers (47%) choosing non-meat options occasionally or regularly in the On Premise, Veganuary is a potent opportunity to kickstart 2023 on a strong footing. 
James Ashurst, Client Director said: "Veganuary offers compelling room for manoeuvre to operators and food suppliers. Understanding and reflecting shifting consumer preferences and trends for vegan menu offerings puts them in a stronger position to lay solid foundations for the year ahead. What's more, by building brand equity around veganism, there's room to really resonate with mindful consumers, grow brand loyalty and attract broader audiences by offering an attractive range of vegan food and beverages." 
CGA's research and 'Food Insights 22' report provide a wealth of data and expert analysis on veganism and many more areas of out-of-home eating, to help suppliers and operators respond to the latest sales trends and consumer preferences. As well as attitudes to food trends, 'Food Insights 22' explores topics including emerging and global cuisines, and the role of menus.  
The full report is available to purchase now. To learn more, click here and email James Ashurst, Client Director – James.Ashurst@cgastrategy.com