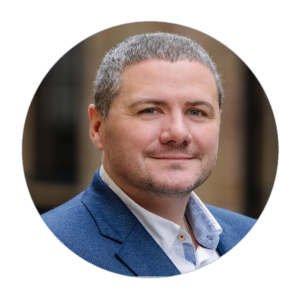 2022 certainly has been an exciting year of change for CGA, with new consumer and measurement services launched across the globe, along with the integration of CGA into the NielsenIQ business.
It has also been a year of change for the On premise. Having navigated through the trials of COVID-19, 2022 started positively with the ease of restrictions across many countries and a return to trading normality for hospitality businesses. Now, at the end of the year, unprecedented levels of inflation across the globe and a cost of living crisis is creating a wave of new challenges for the market we love so dearly.
Our research across multiple countries already reveals that whilst top line level of footfall to the On Premise is being squeezed, the reality is much more nuanced. For the most part, it is the less engaged consumers who are reducing visitation, whilst the majority of consumers are not only maintaining their frequency of visit, but prioritising going out to eat or drink over other treats. Nearly half of British and French consumers and 40% of Italian consumers plan to prioritise spending their disposable income on visits to the On Premise over other indulgences such as clothing, domestic holidays and international holidays. Consumers are seeking out On Premise experiences to give them light relief from the tough decisions they are having to make elsewhere about what to buy and not to buy.
As the place where brands can drive trial, connect and build loyalty with consumers, the On Premise remains an important area of investment for brand owners. Our research in the US revealed that nearly 70% of consumers are likely to first try craft and domestic beer brands in the On Premise, and over 60% are likely to try whiskey, gin and tequila brands in the On Premise for the first time. 61% of US consumers also state that when they try a drink for the first time in the On Premise, they are then more likely to go on to look for it in store, this goes up to 76% for the 21-34 year old age group.
This all highlights the value of the hospitality sector to both consumer and brand owners as the place to connect, be seen and be social.
Whilst the sector remains a vital part of the fabric of our society, history tells us that we are likely to see changes in consumer behaviour and occasionality and as a result a shakeout of poor performing hospitality venues and high churn of outlets.
We understand that when times are hard, data and insight is at its most relevant. Finding where to play and how to win is absolutely critical. Knowing how to reach and connect with your consumers and identifying the venues where they interact with the market is essential.
As we did through COVID-19, CGA is committed to investing in producing the data and uncovering the insights the market needs to navigate through this period of change. As part of NielsenIQ we look forward to bringing our consumer, outlet and measurement services to even more markets in 2023.
We look forward to seeing you all in the New Year, fully refreshed and ready to face a challenging, although we hope, exciting and rewarding, 12 months ahead.
Phil Tate, Group Chief Executive, CGA by NielsenIQ