OPM is the only fully projected, extensively validated, measure of beverage alcohol performance in the American On Premise. Used to track share and trends by all the leading beverage suppliers, OPM is the most robust view of sales performance for bars and restaurants ever produced in the US. OPM has recently been enhanced to include performance tracking in 15 individual US states, a total of 19 DMAs, measurement across four sub-channels (casual dining, fine dining, bars and nightclubs), and tracking of small, premium brands on an ongoing basis.
In previous research, CGA highlighted that Tequila continues to dominate growth in the US On Premise. While Whiskey and Vodka continue to be the two dominant groups within Spirits, Tequila is the only Spirits subcategory that has achieved growth of share of over 1% – accounting for 18% of the Spirits category YTD.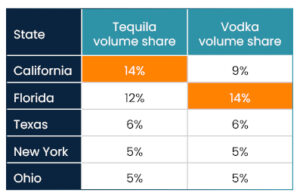 The latest data from CGA's OPM solution reveals that across the states where Tequila and Vodka are highest in consumption in the On Premise, in terms of volume, are California, Florida, Texas, New York and Ohio. However, California tops the list when it comes to Tequila, but moves to second place in favor of Florida when it comes to Vodka.
When it comes to the breakdown by state, Tequila in California has experienced a +24% higher change in volume growth versus a year ago when compared to Vodka. Tequila's percentage growth was 17%, while Vodka experienced a drop in volume within California's On Premise outlets of -7%. This performance isn't limited to California, with Tequila also showing growth vs Vodka across Texas (+18%), New York (+17%), Florida (+16%) and Ohio (+14%).
Overall, Tequila's highest growth in volume versus 2021 was in Florida, where it grew by +48%, followed closely by North Carolina at 44%. Vodka also saw significant growth in Florida (+32%), while Arizona (+24%) wasn't far behind in terms of volume growth versus a year ago.
The growth of the Tequila category has been driven by increasing popularity with US consumers, with the ubiquitous Margarita the most popular Cocktail by value velocity across 43 of the 48 US states within the Cocktail read. While nearly 50% of Tequila drinkers prefer the spirit within a Cocktail, 42% opt for shots, and a fifth choose a "neat" pour.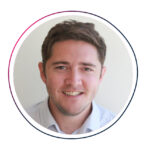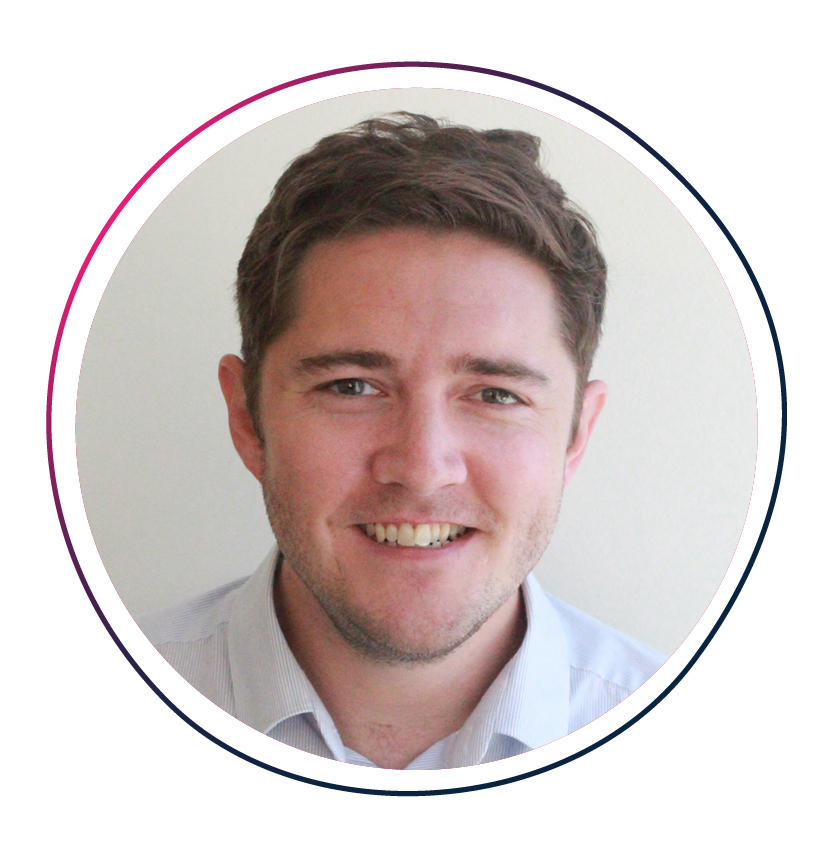 Matthew Crompton, regional director – North America, said: "Over just the last 12 months we've seen Tequila significantly grow its share of the Spirits category, with a lot of that growth being driven by Cocktail serves and the popularity of the Margarita. However, to continue its growth, the category will need to innovate and explore new opportunities within serve style and price tiers – with premium tiers in particular showing significant growth."
For further details on CGA's On Premise Measurement solutions, along with support in understanding trends at category, segment and brand level within the On Premise, contact Matthew Crompton at Matthew.Crompton@cgastrategy.com