Sustainability matters to hospitality workers…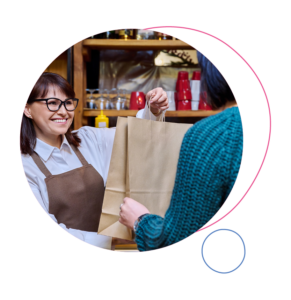 More than nine in ten (94%) hospitality professionals say living an environmentally friendly and sustainable lifestyle is important to them This is notably more than the 70% of consumers who say they actively try to lead an environmentally friendly lifestyle.
While a competitive salary, recognition and job satisfaction are typically key motivators for employees to consider staying in a role, almost all employees surveyed (94%) say that a company's commitment to social and environmental responsibility is a significant factor when deciding where to work.
What's more, half (50%) have accepted one job over another partly because the company was more sustainable.
Sustainability is also crucial to retention, with 84% of hospitality professionals saying they would be more likely to stay in their job for longer if their employer has, and continues to create a positive environmental impact.
So, what can your business do?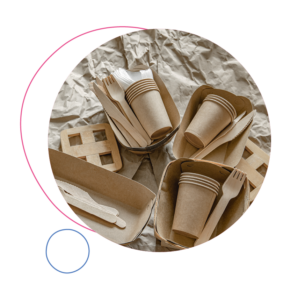 Employees want to work in an environment that reflects their own ethics and values. However, with so many potential areas of focus, it can be difficult for operators to know where to start. The report seeks to point businesses in the right direction, by asking hospitality workers what they feel are the most important subjects to tackle.
Recycling, reducing food waste and sustainable packaging (91%) emerged as the top priorities, so better stock planning and menu management, making recycling facilities easy and visible, cutting the use of plastic and identifying recyclable alternatives are all ways in which an employer can demonstrate their responsibility.
There is also a real enthusiasm for staff training and education (87%), a welcome sign that frontline teams want to be part of the sustainability journey.
Stephen Nolan, CEO of Nutritics, said: "Staff are crucial to any brand's engagement on this urgent challenge. They are the people who will ultimately deliver sustainability strategies. They are also highly stimulated by environmental issues, and younger workers in particular are much more likely to be attracted to employers who share their concerns. As we show in this report, good sustainability practice can be a very powerful recruitment and retention tool." 
"There's a lot more for operators to do, but what's clear is that they have real opportunities to engage their people and go on this sustainability journey together. Staff are willing helpers on the mission to make hospitality more sustainable – they're personally committed and grasp consumers' concerns, so giving them the freedom to suggest and deliver initiatives can accelerate meaningful change."
Sustainability Matters:  What teams want and how brands can win, is available to download here. For more information on the report and it's findings, plus news and insights from Nutritics, click here.