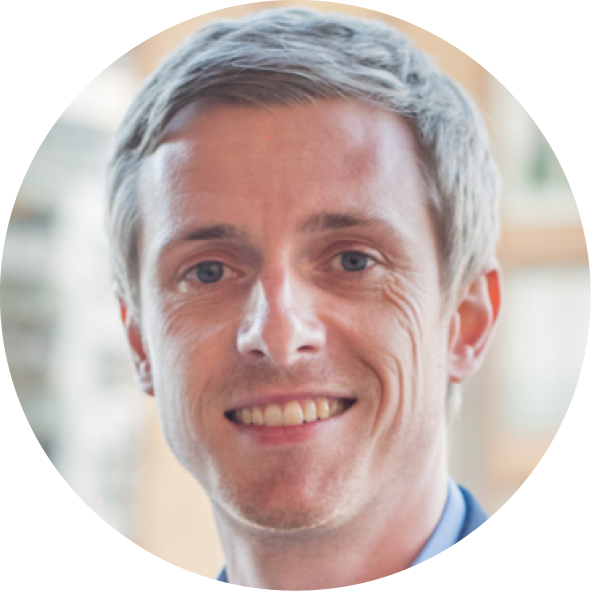 COVID-19 and government restrictions have forced major changes in consumers' eating and drinking out behaviour. Operators are grappling with these changes and finding new ways to adapt their offer, but how can suppliers help them uncover opportunities and drive footfall and spend? Jonathan Jones, CGA's managing director for UK and Ireland, shares some advice.
Many of the best prospects at the moment lie in food-led occasions. The government's Eat Out to Help Out scheme gave the sector a very strong August—not just via meals but in drinks sales alongside them. Now, with large parts of the country under restrictions that mean venues can only serve alcohol with substantial meals, drinks brands are even more dependent on food for sales.
CGA's research has shown that the new three-tiered system and curfew have dealt a double whammy to drinks sales. But with more than two thirds (72%) of consumers stating they remain confident about going out, if suppliers and operators can work together to leverage food-led occasions there is room to grow drinks sales as Christmas nears. Central to any new sales and marketing strategy is a deep understanding of the fresh concerns, motivations and tastes of post-lockdown consumers—and CGA's BrandTrack service can help by providing detailed insights into their latest habits.
Here are six ways suppliers can respond to the fast-changing market and help operators increase their drinks-with-food revenue.
1 Cater for changing occasions
Local lockdowns, limits on socialising and the 10pm curfew have all led to major differences in the breakdown of drinking occasions. With late-night drinking-out curtailed, the nature of high-tempo and party occasions has altered, while catch-ups and treats are occurring in smaller groups and earlier parts of the day, and couple and family-based visits have come to the fore. All these changes present good sales opportunities, and suppliers can play their part by helping customers formulate strong 'drinks-with-food' strategies, demonstrating how their brands and serve options can cater well for food-led occasions.
2 Maximise spend per head
With consumers going out less frequently and drinks purchases 50% lower on food-led occasions than drink-led ones, it is more important than ever to drive up spend on drinks at the table. Suppliers can help with strategies to sell extra rounds or encourage trade-ups to more premium options—something that guests who are visiting only occasionally may be willing to do. There is potential for greater pre or post-meal drink sales: for example, given the curfew restrictions and the move towards earlier daypart visits, alongside the fact that nearly a third (29%) of cocktail drinkers feel more likely to choose them before a meal than they did pre-COVID, there might be the opportunity to sell more aperitivos.
3 Work out where people are going now
Concerns about public transport and crowded spaces have prompted a lot of consumers to stay close to home when they eat and drink out, rather than travel into city centres. The 10pm curfew accelerated that trend, and after it was announced, more than a third (36%) said they would visit city centres less often. In some venues, consumer sets look very different to before the pandemic, so appreciating exactly who is eating and drinking where, and ensuring that range is tailored accordingly, is vital. So too is working out where to play with certain brands, and who to partner with in this new landscape.
4 Help guests plan
CGA's Consumer Pulse research has shown that safety concerns have led three quarters (73%) of consumers to reserve a table before going out, and around a third now do so as a matter of course. This brings the chance to promote drinks brands and sell in advance. Collaboration with operators on their booking platforms can present guests with special offers, drinks packages and upselling suggestions. It puts drinks brands at the front of people's minds at a very important step along their path to purchase.
5 Offer guidance through people and tech
Restrictions on ordering at the bar have drastically reduced the visibility of drinks brands in recent months. This has heightened the value of the drinks menu, whether in physical form on tables or in virtual form on mobile apps, and of staff waiting on tables. By helping to structure menus, delivering online training and flagging up new opportunities—like a cocktail to start, or a wine with dessert, for example—suppliers can stand their ranges out from the crowd and optimise service as well as spend.
6 Rethink spirits
CGA's Drinks Recovery Tracker has indicated that spirits have been very slow to regain traction since the end of lockdown, with the curfew contributing to a halving of sales in recent weeks. With late-night occasions gone, spirit brands have to prove their relevance to food-led occasions; 58% of gin drinkers would choose to drink the category on a food-led occasion, compared with 68% of lager drinkers who would choose lager. Promoting pre and post dinner cocktails and demystifying ABV and lower ABV drinks could be among the answers to the challenge of reinvigorating the category.
CGA's October BrandTrack survey provides the latest insights on consumers' eating and drinking out behaviours and sentiment. To understand more about how CGA can help you shape your key account and customer strategy, email jonathan.jones@cgastrategy.com