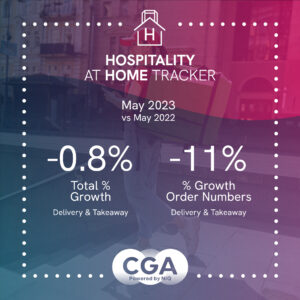 Year-on-year sales by value have now fallen for 18 months in a row, after the easing of COVID-19 restrictions brought people back out to restaurants. Delivery and takeaway / click and collect orders were down by 10% and 12% respectively in May—an indication that trading is being sustained by increased menu prices. After adjustments for inflation, May's sales by value were substantially behind May 2022 in real terms.  
However, comparisons are easing, the Tracker shows. Year-on-year sales drops have now been below 3% for three months in a row, suggesting that consumer demand is starting to stabilise. Deliveries and takeaways accounted for 15% of managed restaurant groups' total sales in May.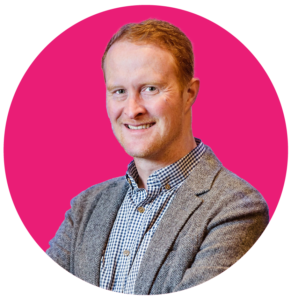 Karl Chessell, CGA's director – hospitality operators and food, EMEA, said: "Delivery sales during the lockdowns of 2020 and 2021 were a lifeline to restaurant groups, and a dip was inevitable when people started eating out again. After an 18-month slide the balance of eat-in and at-home sales may now be settling into a new normal, though high inflation means proper growth is still some way off. Rising costs and fragile consumer confidence continue to make trading challenging, and restaurants will be hoping for respite as we move towards the second half of 2023." 
The CGA Hospitality at Home Tracker is the leading source of data and insight for the delivery and takeaway market. It provides monthly reports on the value and volume of sales, with year-on-year comparisons and splits between food and drink revenue. It offers a benchmark by which brands can measure their performance, and participants receive detailed data in return for their contributions.  
Partners on the Tracker are: Azzurri Group, Big Table Group, BrewDog, Byron, Cote, Dishoom, Five Guys, Gaucho Grill, Honest Burgers, Island Poke, Mitchells & Butlers, Nando's, Pizza Express, Pizza Hut UK, Prezzo, Rosa's Thai, TGI Fridays UK, The Restaurant Group, Tortilla, Wagamama, Wasabi Co Ltd and YO! Sushi. Anyone interested in joining the Tracker should contact Karen Bantoft at karen.bantoft@cgastrategy.com.