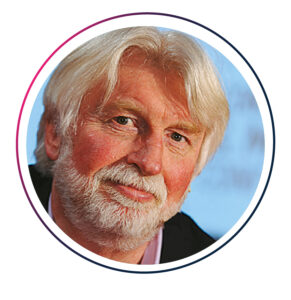 Consumers' habits have changed significantly in the last two years – that's undeniable. Digital adoption has gone through the roof, and health, provenance and the environment are all now front of mind. Working from home has become a way of life for many, with big implications for restaurants, pubs and bars in our cities. The cost-of-living crisis is mounting, making value for money an increasingly important factor in people's decision-making — although good quality remains just as vital for those going out.
The industry itself is facing major challenges too. Finding and keeping good people is at the top of the agenda for most businesses. Disruption to supply continues, and costs — of food, energy, insurance and much more — are soaring. Government support on these and other issues like rates seems unlikely – so the reality is that we're on our own.
So, how do established and new businesses navigate all this and find a route to growth? The first thing to say is that despite the challenge, there's still a lot of optimism out there. At the start of the year, CGA's Business Leaders' Survey found that 90% of leaders planned to open new sites in 2022. More than a third (38%) are actively looking for business acquisitions, and well over half (57%) will increase their investment in refurbishments. Entrepreneurs aren't sitting on their hands — they're going out to look for opportunities.
This also means more new start-ups in the sector, and extra competition. Nearly two thirds (62%) of leaders expect to see more new entrants this year than last. Rather than becoming moribund, hospitality is going to become an even more dynamic arena — good news for some, and less so for others.
We're seeing the same get-up-and-go attitude when it comes to the big issue of recruitment. Well over half (59%) of leaders will be recruiting at a greater rate in 2022 than in 2021, and competition is driving up pay — by an average of 11% in 2021 alone. In one sense that's good news, because people are being paid better and we're hopefully attracting high quality people into the industry — but it's also adding to costs going forward.
Despite all these expenses, the ambition of leaders still comes through. Technology is going to be a key advantage in realising that ambition, and the Business Leaders' Survey shows that nearly half (47%) of leaders will invest more in it this year than last. Tech will be a key differentiator for brands as they grow, and investors will be looking closely for proof that it is being used smartly. We need to get over the idea that people don't want it in the restaurant, because nearly three in five (57%) of them tell CGA it will positively impact their visits. Technology naysayers should take note.
Finally, some encouraging news from CGA's research: eating and drinking out remains a priority for consumers, even when their spending is squeezed. As we saw in the last recession, people are more likely to cut back on things like holidays and new cars than they are on restaurants, pubs and bars. Despite all the doom and gloom, if people do have money, then eating and drinking out is still on the agenda.
There's no doubt that the times and the places people spend have changed. For example, Thursday is fast becoming the new Friday, and regional city centres have been relatively buoyant, with fewer closures than large towns and London. We may well lose more outlets in the next few years, especially independents. But where there are challenges, there are also opportunities. The consumer and economic landscape may be very different, but operators and investors who can adapt and work out where to put their money have a lot to look forward to.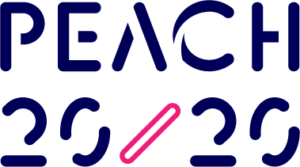 For more insights from Peach 20/20's Summer Meet Up, click here.