The winners will be revealed at the Hero & Icon Awards dinner following the Peach 20/20 Leaders' Summit on Tuesday 14 November at the Roundhouse in London.
The 13 shortlists published today feature 104 nominations, representing the creativity, commitment and innovation driving the UK's restaurant, pub, bar and café sector. They include no fewer than 67 different brands and businesses, eight individual venues and 18 industry leaders.
Companies with multiple nominations include Arc Inspirations, BrewDog, Caravan, Dishoom, F1 Arcade, Greene King, Hawksmoor, Inception, Loungers, Mission Mars, Nando's, Pizza Pilgrims, Popeyes and Red Engine—and the leaders of many of these operators feature on the individual shortlists too.
The shortlists are:
Newcomer
BOX / Brightside / Buns From Home / Clays / F1 Arcade / Jacuzzi / Noci / Popeyes
Disruptor Brand
Banana Tree / Bao / Casa Do Frango / Flat Iron / Madre / Sushi Dog / Two Magpies / WatchHouse
Best Opening or Destination
Alberts Schloss, Birmingham / Alberts Schloss, Liverpool / Brightside, Exeter / Control Room B, Battersea / Dishoom, Canary Wharf / F1 Arcade, St Paul's / Speedboat Bar, Soho / Turtle Bay, Hammersmith
Bar Business of the Year
Arc Inspirations / Inception / Incipio / Loungers / Mission Mars / Nightcap / The Alchemist / Vagabond
Pub Business of the Year
BrewDog / Brunning & Price / Greene King / Mitchells & Butlers / North Brewing Co / Peach Pubs / Urban Pubs & Bars / Young's
Restaurant Business of the Year
Big Mamma / Caravan / Dishoom / Gail's / Hawksmoor / JKS Restaurants / Pizza Pilgrims / Rudy's
Alternative / Non-Traditional Business of the Year
Arcade Food Hall / Boxpark / Electric Shuffle / F1 Arcade / Fairgame / Flight Club / Mercato Metropolitano / NQ64
International
BrewDog / Flight Club / Hawksmoor / Marugame Udon / Popeyes / San Carlo / Tim Hortons / Wingstop
Sustainability Champion
Azzurri Group / Caravan / Gaucho and M Restaurants / Greene King / Hawksmoor / Nando's / Pizza Pilgrims / Wahaca
Power Brand
Fuller's / Greene King / JD Wetherspoon / Las Iguanas / Nando's / Toby Carvery / Tortilla / Wagamama
Consumer Choice
Dishoom / Giggling Squid / Hawksmoor / Hickory's / Honest Burgers / Ivy Collection / Miller & Carter / Mowgli
Non-Executive Director / Chair of the Year
Mark Derry, Heartwood Collection / Karen Jones, Hawksmoor / Jane O' Riordan, Caravan, Red Engine and Turtle Bay / Paul Pavli, Black Rock, Yummy Collection / Alex Reilley, Loungers / Robin Rowland, Mowgli, Pho, Rosa's Thai and Thunderbird / Mike Tye, Big Table Group and Arc Inspirations
CEO / Leader of the Year
Will Beckett, Hawksmoor / Nick Collins, Loungers / Thom and James Elliott, Pizza Pilgrims / Roy Ellis, Mission Mars / Laura Harper-Hinton, Caravan / Marta Pogroszewska, Gail's / Shamil and Kavi Thakrar, Dishoom / Mary Willcock, Brunning & Price
The shortlist for a further award – the Diversity Champion – will be announced at The Balance the Board conference on October 5.
Eleven of the award categories were voted for by Peach 20/20's community of senior industry executives, entrepreneurs and influencers – and a revamp of the nomination process this year resulted in more votes than ever being cast.
Peach 20/20's two consumer awards – Power Brand and Consumer Choice – are compiled from guest ratings measured by CGA by NIQ's BrandTrack survey.
The awards evening on November 14 will be capped with the presentation of this year's prestigious Peach 20/20 Icon Awards for leaders who have left a lasting mark on the restaurant, pub and bar sectors. The recipients will join a hall of fame of 28 other legends of the industry. There are no shortlists for these awards.
Peach 20/20 co-founder Peter Martin says: "Our shortlists are an inspiring blend of longstanding operators, fast-growing brands, dynamic start-ups, eye-catching venues and brilliant leaders. They should all be very proud of what they have achieved in 2023, and they inspire us all. It's been another challenging year for hospitality, but you wouldn't know it from the remarkable achievements of all these nominees. They show us that the future of our dynamic sector is very bright indeed. We salute all of them and look forward to crowning our winners on 14 November."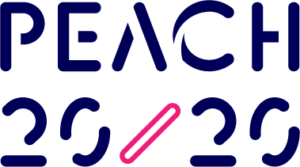 Find out more here