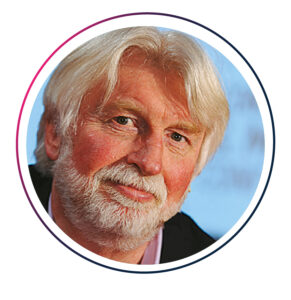 The 11 shortlists are:
Newcomer
Arcade, Big Mamma Group, Marugame Udon, NQ64, Popeye's Louisiana Kitchen and Sessions
Breakthrough Brand
Black Sheep Coffee, Bundobust, Butchies, Mr Fogg's, North Brewing Co and Wingstop
Reimagined Brand or Business
Arc Inspirations, Coco di Mama, Gail's, Gusto, Hickory's, Pizza Pilgrims, Rockfish and The Alchemist
Best Destination / New Opening
Arcade; BrewDog, Waterloo; Brewpoint, Bedford; Electric Shuffle, Bermondsey; Hawksmoor, Wood Wharf; M Restaurants, Canary Wharf; The Alchemist, Edinburgh; and The Firehouse, Manchester
Most Admired Company or Brand
Boxpark, Dishoom, Hawksmoor, JKS, Loungers, Mission Mars and Pizza Pilgrims
Best Major Business
Burger King, Five Guys, Greene King, Loungers, Nando's, Revolution Bars, Soho House and Wagamama
Entrepreneurial Company of the Year
Arc Inspirations, Dishoom, Incipio, JKS, Mission Mars, Mowgli, Ole + Steen and Turtle Bay
International Award
Black Sheep Coffee, Hawksmoor, Ole + Steen, Popeye's Louisiana Kitchen, Soho House and Swingers
Sustainability Award
Burger King, Hawksmoor, M Restaurants, Nando's, Peach Pub Co, Revolution Bars, Rockfish and Wahaca
Industry Leader of the Year
Nick Collins, Loungers; Roy Ellis, Mission Mars; Nisha Katona, Mowgli; Nick Mackenzie, Greene King; Marta Pogroszewska, Gail's; Rob Pitcher, Revolution Bars; Mitch Tonks, Rockfish; and Martin Wolstencroft, Arc Inspirations
Industry Ambassador Award
Will Beckett, Hawksmoor; Nisha Katona, Mowgli; Tom Kerridge, chef; Sacha Lord, The Warehouse Project; Alex Reilley, Loungers; and Clive Watson, The City Pub Company
Peach 20/20 founder Peter Martin says: "These shortlists are packed with the brands and people who make hospitality such a dynamic and successful sector, and we salute them all. In a challenging time for the industry, these superb businesses and leaders have responded brilliantly to all the major issues like Brexit, COVID and rising costs that have been thrown at them, and they reflect the remarkable diversity, resilience and innovation of hospitality today. These are the best of the best in our industry, and we're looking forward to celebrating with them at our Awards night on 18 October."
The winners of all 11 categories will be revealed at a special Hero & Icon Awards dinner following the Peach 20/20 Conference on Tuesday 18 October at the Roundhouse in London. VIP Operator invitations have been issued by email. If you are a board level brand owner or operator and can't locate yours please email hello@peach2020.com
Continue reading here
.