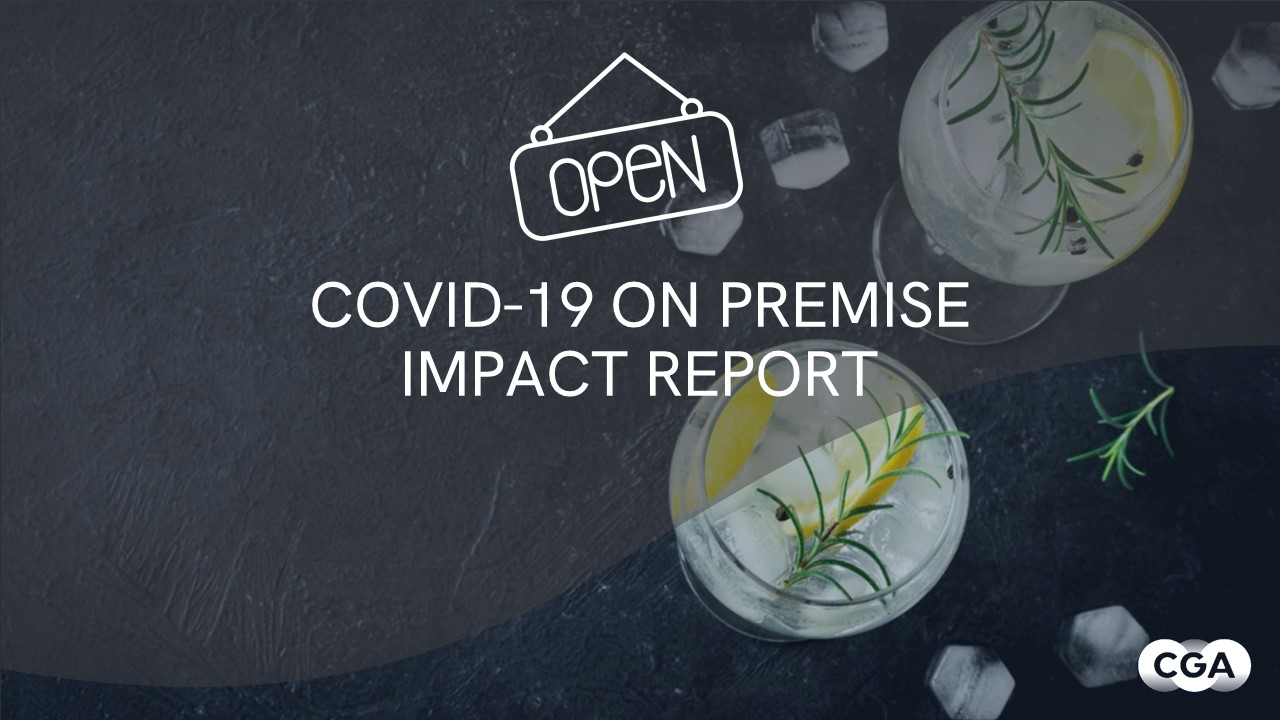 There is real optimism for the fortunes of On Premise venues in the US as restrictions ease, visitation levels continue to rise and takeout/delivery is complimenting consumer intent to visit.  
The industry will be hoping that the foundations are being laid for the "Roaring Twenties" to re-emerge a century after prohibition was the catalyst for a wild decade in the US. Encouragingly, the data from CGA's monthly poll of US consumers in four of the country's biggest markets (California, Florida, New York, Texas), suggests that this could well turn out to be the case. 
Almost three-quarters of those surveyed had gone out to eat in the past 2 weeks, while over a third had gone out for a drink over the same time period. Consumers also responded positively to returning, with 74% (+1pp vs. last two weeks) intending to go out to eat in the next two weeks, and 38% (+3pp vs. last two weeks) intending to go out for a drink in the next two weeks.   
The vaccination program would appear to have had a positive impact and allay fears among older consumers, with four in five over 55s planning to go out to eat. Visiting the On Premise for drinks is more the domain of younger consumers with almost half (47%) of under 55s planning to do this, falling to a quarter of over 55s. 
Reassuringly, takeout/delivery services are not cannibalizing intentions to visit venues with visitation staying consistent for the next two weeks compared to the previous two weeks.  
Offering take-out and delivery was a strategy embraced by many On Premise establishments to help drive custom (and stay in the minds of consumers) during the extended period of venue closures that gripped the majority of US states. Many consumers embraced this opportunity to support bars and restaurants during unprecedented hardship and large numbers continue to use such services even after the sector has reopened. 
Around three in five have ordered alcohol for takeout/delivery from venues with food in the past 2 weeks, with the same figure intending to do so in the next 2 weeks. Over 1 in 7 plan to order alcohol from venues without food in the next 2 weeks (12% have done this in the past 2 weeks). This suggests that continuing to offer such services can be a welcome supplementary source of income for venues alongside being able to service customers at their establishments.  
James Carnegie, Senior Consumer Research Manager at CGA said "An overwhelming number of US consumers are eager to embrace visits to the On Premise as reopening is well underway and millions have been vaccinated. If venues can get their offering right, working with drinks suppliers to give customers what they want, then there is an excellent chance that we will see a return of the "Roaring Twenties" all over again." 
CGA's consumer research sampled 1605 LDA On Premise consumers across four key states (California, Florida, New York & Texas) between Friday and Monday (June 4 to June 7). To access the latest COVID-19 On Premise Impact report, click here. 
CGA will be closely tracking consumers' confidence, habits and preferences as the On Premise returns to full trading. To learn more about how CGA's consumer research can support the recovery strategies of both operators and suppliers, email matthew.crompton@cgastrategy.com.