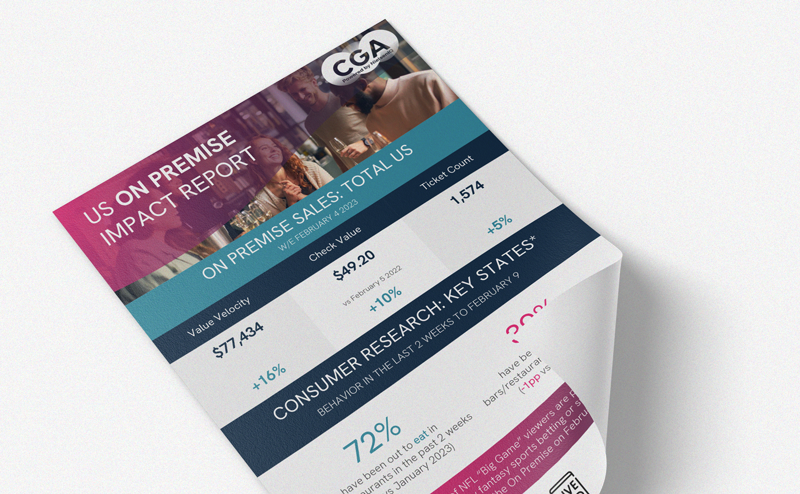 Since April 2023, monthly visitor numbers to the On Premise remain stable, with over two thirds of consumers going out to eat during the past fortnight, and less than half going out just for a drink. Almost two thirds of these visits have taken place during the past week.
In terms of frequency of visits, the last quarter metrics indicate a resounding three months of consumers visiting more than three times, compared to a smaller proportion visiting just once.
Looking ahead, consumer plans to go out to eat and drink remain consistent versus April 2023. In addition, Mother's Day is expected to cause an annual spike, with around 2 in 5 consumers planning to visit the On Premise, increasing by half of 35–54-year-olds. Fine dining and casual dining restaurants are coming out as the top channels for treating Mom.
But it's largely a family affair, with consumers expecting to drink soft drinks the most, trailed by cocktails and table wine in the BevAl categories. With brunches and early evening meals being most popular, there are many opportunities to engage with Mother's Day visitors throughout the day.
What's more, operators offering patio dining and outdoor seating can look forward to sizzling summer visitation numbers, with a giant three quarters of consumers planning to eat and drink at venues offering these facilities. But overall, more than a third of consumers are expecting to increase their visitation frequency to the On Premise, increasing to half of 21–34-year-olds who especially enjoy kicking back when the temperature rises.
Matthew Crompton, Regional Director – North America, said: "There's much to plan for with the traditionally busy summer months fast approaching to optimize sales in the On Premise. Treat occasions such as Mother's Day, when families want to treat themselves is a great opportunity for suppliers and operators, underlining the importance of understanding consumer behaviour for this occasion and throughout the year to build effective strategies".
CGA by NIQ's US Consumer Pulse Report provides brands, suppliers and operators with subscription access to frequent updates on consumer behaviors and sales velocities. It is purpose-designed to empower the industry, by keeping a pulse on the latest insights derived from a variety of CGA's best-in-class data tools. To find out more about CGA's US On Premise Impact Reports and consumer research solutions, get in touch with Matthew Crompton – matthew.crompton@nielseniq.com.