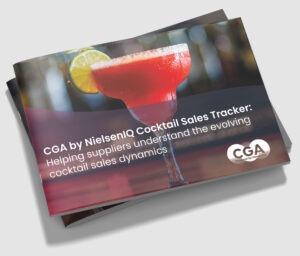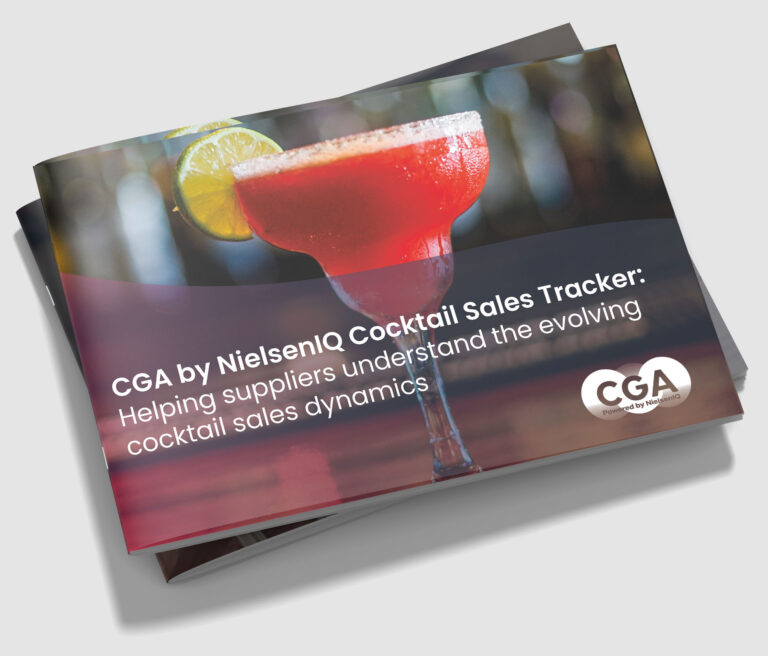 The Cocktail category has proved very lucrative for outlets across the US On Premise, boosting average earnings in Q4 vs Q3 2022 by +7% to $11,400. This uplift can be attributed to a promising increase in both traffic (+6%) and check value (+5%).  
While sales remain at similar levels to Q3 last year, price is a factor in the increase in check value, with cocktails now $1.00 more expensive than last year on average.  
Margaritas remain on top 
Continuing to hold onto the top spot, Margaritas remain the country's most popular cocktail, while Martinis have grown in popularity – now overtaking Moscow Mule for the #2 spot in the rankings of the top 10 Cocktails in the latest quarter.  
CGA's previous quarterly tracker highlighted the Espresso Martini's strong performance, entering the top 10 and in the latest 12 week period*, value velocity has jumped up +26% vs Q3 and up by a significant +83% vs the same period last year. With prices remaining flat and check values down slightly, this is entirely due to an increase in traffic; seeing the cocktail nearly double in velocity over the past year.  
Shifts in seasonal preferences  
Entering the colder months, there has been a slight shift in popularity and preferences of consumers, with Old Fashioneds and Manhattans gaining velocity vs Q3 at the expense of some summer-based cocktails, such as Mojito and Pina Colada.  
Growth vs Q3 has been driven by the performance of Whiskey, Gin and Vodka-based cocktails, with all three experiencing double-figure uplifts compared to previous quarter. While Rum-based cocktails have taken a hit, they remain slightly ahead of Q4 2021, showcasing their seasonality with stronger summer sales than in winter.   
Andrew Hummel, Client Solutions Director – North America, said: "Our latest tracker results demonstrate the changing dynamics of the category, and the influence of changing consumer preferences and drinks choice has on velocity performance. Seasonality also plays an important role and it's crucial to align preferred serves with key occasions, which complement the seasons, to ensure a winning cocktail strategy in 2023. Despite rising check value, consumers continue to opt for cocktails when prioritising visits out to bars and restaurants."
CGA's Quarterly Cocktail Sales Tracker is available to purchase now. Delivered as a quarterly report, the tracker is powered by CGA's BeverageTrak, and ensures suppliers can understand the evolving cocktail sales dynamics over time to maintain a winning cocktail strategy in the On Premise.   
For more information on the Cocktail Sales Tracker, click here, or contact Andrew Hummel at Andrew.Hummel@cgastrategy.com  
*Latest 12 weeks to December 31, 2022 
Source: CGA BeverageTrak Cocktail Tracker Q4 2022 report