If you would like to read this article in French please click here.
Cliquez ici pour accéder à l'article en français
The night-time On Premise economy was hit ruthlessly by the pandemic. Recovery has been slow-paced, meaning that nightclubs and night bars have lost considerable ground against day time On Premise channels – over one percentage point (pp) in both volume and value terms.
CGA's latest OPUS data however, show that night-time venues remain a particularly attractive channel for the wider French On Premise industry. Overall, these venues recovered over 80% of their pre-pandemic volume and today represent 8.7% in volume and 10.5% in value of the country's total On Premise economy.
Diverging trends
While the overall night universe On Premise sector is showing positive signs of recovery, nightclubs seem to have fared better than bars. The former are still 0.3pp below their 2019 levels, but they nevertheless gained a remarkable 2.6pp since 2021 – a performance unmatched by any other channel – showing that they might soon reach full recovery. Night bars, on the other hand, are still a full measure short compared to pre-pandemic levels.
The two channels also diverge in the type of drinkers they tend to attract, and the consumer needs they address. Over half of French consumers visit nightclubs for high-tempo drinks, while nearly two in three visit bars for more relaxed drinking occasions, with a quarter visiting them for simple afterwork drinks. Such divergent purposes reflect different user needs when visiting the On Premise at night, and two consumer segments are clearly identifiable as a result.
Nightclub visitors are socialites looking for entertainment and feelings of self-assurance. When asked about the reasons for ordering drinks in nightclubs, users highlighted that they like to enjoy themselves, have fun, celebrate, socialise, impress peers, and stand out from the crowd. These needs result in a rather direct path to purchase, led by new and immediately visible brands.
On the contrary, night bar drinkers are looking to decompress and treat themselves. They visit bars to relax, and order beverages with the aim to savour them or for their refreshing nature. As a result, night bar users adopt a more sociable approach, basing their choices on the influence of friends, as well as staff or menu recommendations.
Such divergences reflect on consumer's spending habits. Nightclubs attract a larger spend per visit of €30.25 on average – nearly 50% higher than the average across France's wider On Premise. Meanwhile, consumers expected spend per head in night bars is significantly lower, with an average of just €17.33.
High spirits
Nightclubs and night bars bounced back largely as a result of beer and – especially – spirits' strong performance over the past year, with both categories over-indexing overall beverage recovery within the French On Premise.
However, not all spirits subcategories are experiencing the same level of positive growth and manage to exceed their pre-pandemic volume of sales. In 2019, vodka, liqueurs & speciality drinks, rum, and whisky were the most popular spirits categories consumed in nightclubs and night bars. Yet, over the past three years, only vodka and liqueurs have seen satisfactory levels of growth. Rum lost some share, while the whisky category collapsed to 11.5% of total spirits sales by losing a significant 6pp. Gin has grown by a considerable 1.1pp – admittedly from a small base – and now represents 5.9% of all spirits consumed in night-time venues.
Nightclubs contributed to much of whisky's downfall. There, whisky lost over 8pp since 2019. On the other hand, they offered fertile ground to vodka's recovery, with the category gaining 4.2pp over its pre-pandemic levels. In night bars, vodka recovered a more modest 2.9pp yet liqueurs over-indexed their nightclubs performance by gaining 3.7pp.
Night bars and nightclubs remain highly valuable outlets within France's On Premise. The data demonstrates the continuing value of supplier engagement with the late-night segment and the opportunity to influence drink choice in night bars and clubs. Understanding how consumers engage with these channels and their need states during On premise visits, should be a key priority for all suppliers to tap into the late-nigh revival for success in 2023.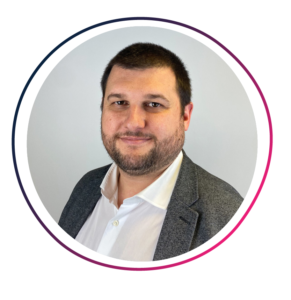 CGA by NIQ's OPUS is an online survey of 5,000 nationally representative On Premise consumers across France. It explores consumer habits and drivers, preferences and expectations by channel and occasion, offering suppliers insights into how consumers are engaging with the market and how habits are formed. To learn more contact Julien Veyron at Julien.Veyron@nielseniq.com