According to data collected by CGA's On Premise measurement & sales tracking (OPMS) service the time may finally be right for the rum category to unveil its full potential.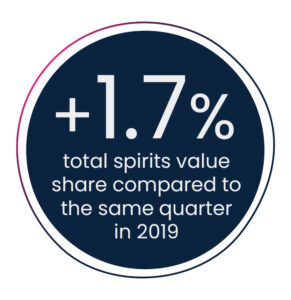 CGA's data shows that the category was worth more than £420m over the 12 months leading to October 2021. It now represents 12.3% of total spirits value share, an increase of 1.7% when compared to the quarter two years ago, stealing share away from categories such as gin who are -4.3pp down. Overall, rum is the fourth largest spirits category in value terms, behind only vodka, gin, and liquors and speciality spirits. Compared to the same quarter in 2019, the category experienced significant volume growth too, up 27%.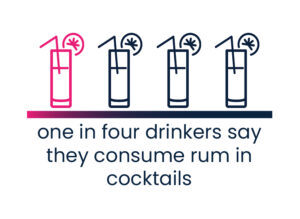 With almost one in four drinkers saying they consume rum in cocktails, much of the category's success may be attributed to its use as a mixing ingredient in a considerable number of popular recipes: according to CGA's Mixed Drinks Report Q3 2021, about 50% of the top cocktails by volume involve the use of rum.
Standard rum appears to still represent the backbone of rum's sales, accounting for 71% of the wider category's total value. Premium rum, however, is showing greater growth potential as consumers appear to be treating themselves to a greater extent as an effect of the pandemic, with over a third (37%) likely to trade up more easily than the average drinker. On the latest quarter, premium brands are up 60% vs two years ago and have contributed more value growth to the category vs standard, which is up 16%.
Spiced rum has now become the largest of all subcategories, making up well over half of rum's value share, and it is the biggest driver of growth, too. CGA data shows on the latest quarter vs 2019, spiced and flavoured expressions went up by 38%, thanks to a boom of new brands aimed at a younger segment of the market. Fruit-flavoured expressions in particular have been helping to breathe new life into the wider rum category as well as attract consumers of other fruit-led alcohol categories such as flavoured gin and fruit cider. Inside Britain's On Premise venues, the trend translated into three spiced or flavoured brands on the average backbar, as opposed to only two in 2019.
Despite the success of flavoured expressions however, rum offers clear opportunities across all subcategories. Once the most valuable, white rum now makes up less than 25% of rum's overall value, and its 8% growth is likely supported by positive trends such as its use in cocktails and by the appeal of more premium offerings.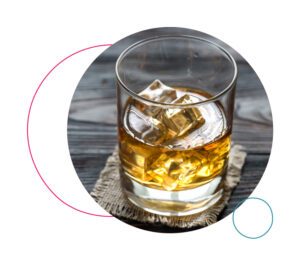 Premium expressions are driving the golden subcategory too, with almost three quarters of golden rum's volume now going through premium or super premium brands. The subcategory now makes up 9% of rum's total volume share, up by 36% compared to the same quarter in 2019.
Meanwhile, dark rum also represents 9% of total rum volumes yet this subcategory has shown a more modest increase from 2019 (14%), and it appears to be still strongly associated with standard brands, which represent 88% of its value share.
With a younger and more engaged consumer driving growth, rum is finally beginning to realise its potential within the UK's On Premise industry. But it is vital that licensees utilise the variance in the category in the right way to appeal to their target consumer, especially when they are faced with such a myriad of choice and excitement on the backbar and on the menu.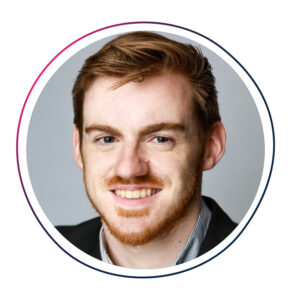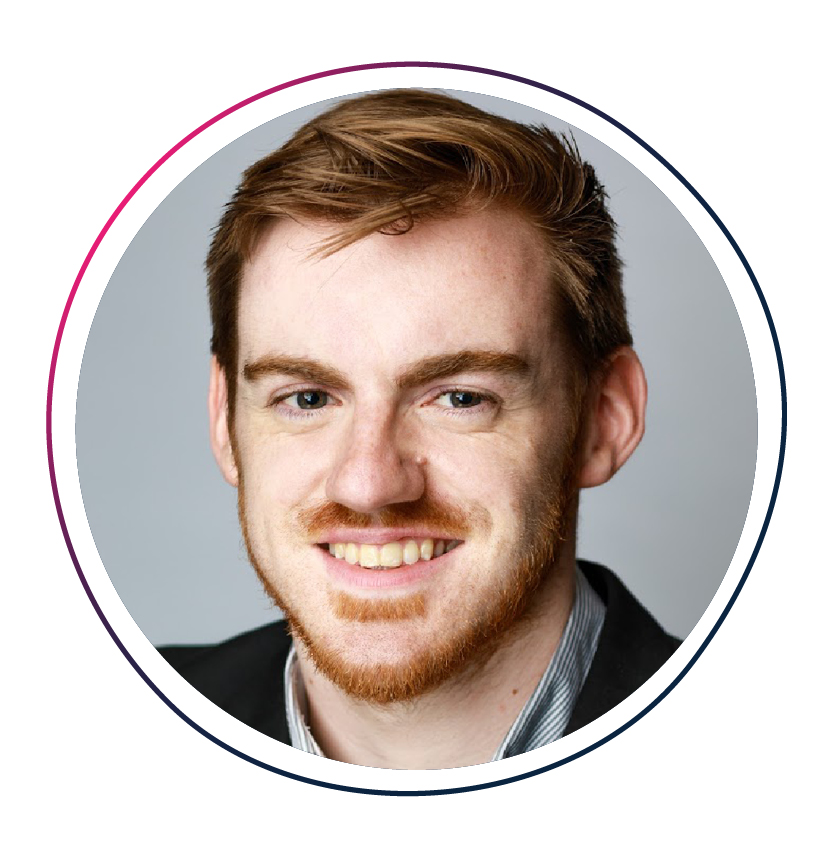 CGA's research into drinks sales provides suppliers and operators with in-depth analysis of big trends at category, brand and outlet level. To understand how you can shape your brand and category strategy to maximise sales opportunities within the exciting rum category, please contact Paul Bolton at paul.bolton@cgastrategy.com.