CGA's new 'Path to Purchase' report provides exclusive research into the ways consumers choose their venues, drinks and brands. With analysis of all the major stages of the customer journey, it delivers insights and recommendations that can help every supplier and operator influence purchasing decisions.
Here are just five of the key factors where supplier and operator influence can make a big difference: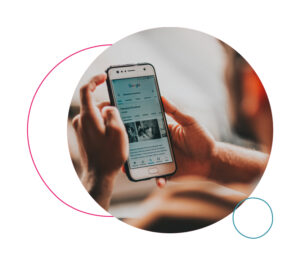 1 Online information
Three in ten consumers now go online to check a venue's drinks menu before visiting, while a quarter explore its social media. These channels are often the first touchpoints at which to influence drinks decisions—and they highlight the value to suppliers of being visible on operators' digital platforms as well as in their outlets.
2 In-outlet branding
Online information is valuable, and a third (34%) of consumers say they have settled on their drinks choices before stepping inside a venue. But that leaves two thirds (66%) of consumers who will only decide what to drink once they're in an outlet—which opens up many different ways to intervene in decision-making.
3 Trial
While many consumers return to tried and trusted brands, more than half (54%) enjoy looking for new drinks while out—and three quarters say they don't stick to the same brand. This makes it difficult to secure loyalty, but it also brings opportunities to gain new consumers and establish new brands. It also highlights the importance of getting the first serve of a drink right to persuade consumers to go back to it again.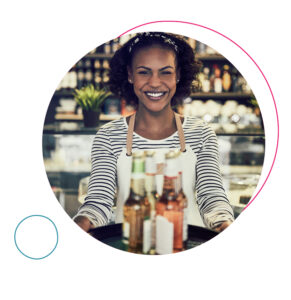 4 Recommendation
Nearly half (46%) of consumers agree they are likely to purchase a drink based on staff recommendations. This is a reminder that employees' knowledge and upselling skills remain crucial, especially since most people still prefer to buy drinks at the bar or from waiting staff, despite the rise in app ordering since the start of the pandemic. By supporting teams' education and training, suppliers have a big role to play here.
5 Category switching
CGA's research has shown that consumers are much readier to switch up their drink types than they have been in the past. More than a third (38%) now expect to move between categories on their On Premise visits—a figure that rises to well over half (58%) of young adults, but falls among older drinkers. This shows why suppliers need to sweat portfolios to cater for all needs, occasions and demographics.
CGA's exclusive 'Path to Purchase' report provides many more insights into the factors that influence people's drinks choices at pre-visit and in-outlet stages. Based on a survey of a nationally representative sample of 5,000 consumers who have visited the On Premise in the last three months, it provides in-depth analysis of consumers' occasions, channels and drinks categories. The report gives suppliers and operators crucial intelligence about how and why consumers select their venues, drink types and brands, and helps them optimise sales and promotional strategies.
To learn more about the 'Path to Purchase' report and bespoke analysis, please contact Paul Bolton at paul.bolton@cgastrategy.com.