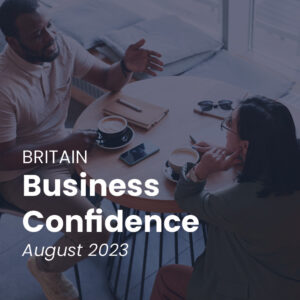 Those are among the headlines from the latest Business Confidence Survey from CGA by NIQ and Fourth, which sets out how business leaders are currently utilising tech and what their priorities and plans are for implementing it in the future.  
The exclusive poll of business leaders shows 42% currently have a digital solution to help retain staff, with another 31% planning to invest in one over the next 12 months. Staff retention is the joint highest selection when it comes to where leaders are planning further investment in technology over the next 12 months, along with waste reduction. These are ahead of leaders using tech to help with cost inflation (19%), employee legislation compliance (18%) and stock availability (11%).  
Broken down further, the data reveals that 23% of leaders believe that staff scheduling and rota management would be the primary area of their business that would benefit from further investment in tech. This is closely followed by the likes of supplier management (22%), inventory management (17%) and employee onboarding (15%).  
The Business Confidence Survey emphasises the importance of technology across all areas of hospitality. Half (49%) of leaders say they plan to increase their spending on tech over the next 12 months, making it the third biggest priority after staff training and site expansion. Shortages of budget, time and in-house skills are the three main barriers facing those who are not currently investing. 
The research from CGA and Fourth also reveals widespread interest in AI-powered solutions. The data indicates that 51% of leaders believe it can have a medium level impact on their day-to-day operations, while 5% believe it will have a high impact. The remainder (44%) expect no or minimal impact from the implementation of AI-powered solutions.  
Sebastien Sepierre, managing director – EMEA, Fourth, said: "As the results of our latest Business Confidence Survey show, hospitality leaders are looking for ways to relieve operational pressures in the current economic climate, whilst also protecting the customer experience. It's clear that operators see technology as a solution to mitigate staff shortages, maximise available resources and reduce the admin burden on managers, with respondents identifying that their businesses would benefit most from additional investment in staff scheduling and rota management, followed closely by supplier and inventory management. By investing in data-driven technology solutions, businesses will be able to track and forecast labour and supply more accurately, helping them make smarter decisions, streamline operations and cut unnecessary costs across the board." 
Karl Chessell, CGA by NIQ's director – hospitality operators and food, EMEA, said: "Staff retention and sustainability are two of hospitality's most urgent issues, and leaders know that tech has a big role to play on both fronts. Digital expertise in the industry has accelerated over the last few years, but targeted investment is still needed to unleash its full potential to reduce admin burdens, staff turnover and food waste." 
CGA's Business Confidence Survey is conducted in association with Fourth.
The Business Confidence Survey from CGA and Fourth drew responses from leaders at CEO, MD, chair, board and other senior management levels, with combined oversight of more than 21,000 hospitality sites. The research was conducted in late July and early August.  
For more information about the Business Confidence Survey, including bespoke analysis to help suppliers and operators optimise strategies for recovery email charlie.mitchell@nielseniq.com.