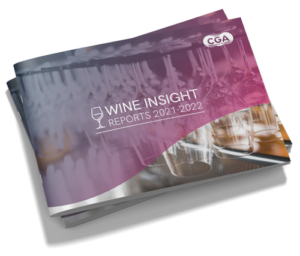 The 'Understanding the Wine Consumer' research segments drinkers in new ways to help businesses meet different needs and occasions. It includes analysis of both 'frequent' consumers, who tend to spend more in the On Premise and know what they like and dislike; and 'rare' drinkers, who often turn to wine for special occasions and treats and need more encouragement to choose it on other visits.
CGA's analysis also explores nuances between 'expert' drinkers—older creatures of habit with knowledge of different wine styles and varietals—and 'explorers', who want to learn more about wine and experiment with new brands and styles. 'Explorers' are also more likely to be motivated by special deals, recommendations from friends and bar staff or in-person events. CGA's consumer research shows 61% of wine 'experts' say a favourite wine brand or style drives their choice, while 51% of 'explorers' base their choice on price.
This latest 'Wine Insight Report' offers extensive breakdowns of wine consumers by other factors, including:
Two thirds (66%) of wine consumers are female
Nearly half (48%) are aged 55+, though the average age of drinkers is falling—from 56 in 2021 to 52 year-on-year
Wine drinkers are better-than-average spenders in the On Premise, with more than three quarters (77%) drinking out at least weekly, compared to 71% of average consumers
CGA's report highlights ways suppliers and operators can encourage consumers to drink more wine in the On Premise—vital at a time when half (49%) of them intend to drink more at home because of cost-of-living concerns. Education, better engagement with younger consumers and an emphasis on the unique experiences of pubs and bars are among the best steps to growing sales and share.
'Understanding the Wine Consumer' is the fourth and final edition of CGA's 2022 Wine Insight Reports subscription. The series is packed with sales, outlet, channel, occasion and varietal data, building a 360-degree picture of the wine category in the On Premise and uncovers key opportunities for suppliers and operators.
All reports come with a comprehensive PowerPoint deck of findings that can be used in strategy and sales meetings, plus infographic executive summaries. To learn more, contact CGA client director Mark Newton at mark.newton@cgastrategy.com and download more information here.