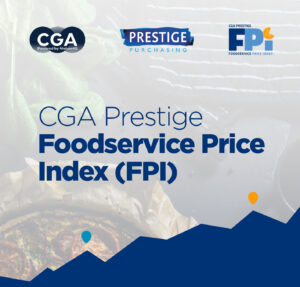 The figure is below the record high of 22.9% in December 2022, and there is now clear evidence of price increases beginning to slow. The full basket of food measured by the Index increased by only 0.7% month-on-month—one third of the average rate recorded in the latter part of 2022.
This pattern, combined with prior year base effects, should continue to push down inflation during the remainder of 2023, with prices rising but at a slower rate than in 2022. However, all categories of the Index remain in double-digit inflation, with Oils & Fats achieving the highest rate of 37% year-on-year, and the Sugars, Jams & Syrups category lowest at 12%.
Major upstream influencers on the price of food, including oil prices, exchange rates and commodity markets, are now stable when compared to 2022. The cost of oil remained level during February at $84 a barrel, and sterling was stable against the Euro at €1.13, and marginally down against the dollar at $1.20.
The UN FAO Food Price Index meanwhile averaged 129.8 points in February 2023, marginally down by 0.6% from January. This continues the downward trend for the 11th consecutive month, and the index has now fallen by 29.9 points (18.7%) from the peak of March 2022. The marginal decline in February reflected significant drops in the price indices of vegetable oils and dairy, together with fractionally lower cereals and meat indices, more than offsetting a steep rise in sugar prices.
Lower consumer demand in the sector is now beginning to impact sales volumes, which should also help to ease prices. However, energy and labour costs remain a significant challenge, so the rate of inflation decline may be slow for some time.
Prestige Purchasing CEO Shaun Allen said: "In spite of falling inflation we expect the pressure on margins for operators to increase during 2023. Although the rate of increase will slow, supplier food prices will continue to increase during the year—at a time when consumer demand will be tightening and scope for increased menu pricing will be limited. Operators should take action now to optimise their supply to preserve margin."
James Ashurst, client director at CGA by NIQ, said: "News of an easing in foodservice price inflation is very welcome after months of historically high numbers. Key indicators point to further respite as the year goes on, but commodity markets and oil prices remain vulnerable to various macro and micro pressures, so there is no room for complacency. With pressure on consumers' spending continuing, trading conditions will remain very challenging for businesses across the sector."
The exclusive Foodservice Price Index is jointly produced by Prestige Purchasing and CGA by NIQ, using foodservice data drawn from 7.8m transactions per month. It contains myriad insights and information pertinent to the foodservice sector and is essential reading for anyone seeking to keep ahead of price trends and understand why they occur. More information on specific categories is available on a subscription basis.
For further information, contact Prestige Purchasing on 01908 222678 or stuart.read@prestige-purchasing.com.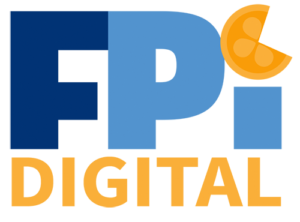 Visit the new Foodservice Price Index Digital Portal. The new online hub gives users on-demand access to accurate pricing data, with an array of features to interpret trends and improve decision-making. Find out more: https://prestige-purchasing.com/foodservice-price-index-fpi/