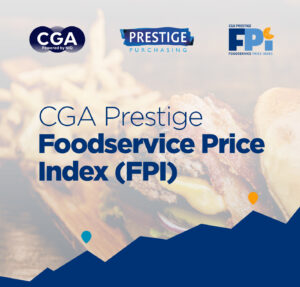 Despite the slight fall of 0.9 percentage points, inflation remains only just below the Index's previous peak of 22.9% in December 2022. The latest Index also reports a month-on-month increase of 0.7%—in contrast to supermarkets, where prices fell by 0.4% between June and July.
The exclusive monthly monitor from CGA and Prestige reveals some signs that some foodservice prices are starting to ease. The Fish category recorded a 0.8% fall—its first month-on-month drop since July 2022. Dairy prices remained stable, and the month-on-month increase in the Vegetables category slowed by half, from 3.2% in June to 1.6% in July.
While the cost of global food commodities increased by 1.3% in July, the UN FAO Commodity Index remains 11.8% below its value in the corresponding month in 2022. Brent Crude Oil prices and major currency rates remained stable throughout July. However, inflation is falling more slowly in the category of Food Products, where processed items dominate and manufacturers remain exposed to high inflationary inputs including energy and labour. Many of these products are also imported and have accrued additional costs from post-Brexit trading arrangements.
Shaun Allen, CEO of Prestige Purchasing, said "Food and drink supply into hospitality has been slower to react to falling input costs than the retail sector. We are confident that over the remainder of the year inflation will begin to ease at our kitchen doors, but both buyers and suppliers will need to play their part in curbing the continually rising costs that threaten the existence of so many of our sector's brilliant operators."
James Ashurst, client director at CGA by NIQ, said: "Businesses will be relieved to see a slight easing of inflation in July, and there are some welcome early signs of relief in key spending areas for both operators and consumers. However, with inflation still topping 20%, trading conditions remain extremely challenging. It is especially frustrating at a time when prices are easing in the retail sector, and reinforces the case for targeted government support for hospitality businesses."
The exclusive Foodservice Price Index is jointly produced by Prestige Purchasing and CGA by NIQ, using foodservice data drawn from 7.8m transactions per month. It contains myriad insights and information pertinent to the foodservice sector and is essential reading for anyone seeking to keep ahead of price trends and understand why they occur. More information on specific categories is available on a subscription basis.
For further information, contact Prestige Purchasing on 01908 222678 or stuart.read@prestige-purchasing.com.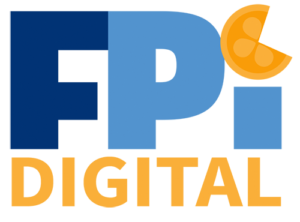 Visit the new Foodservice Price Index Digital Portal. The new online hub gives users on-demand access to accurate pricing data, with an array of features to interpret trends and improve decision-making. Find out more: https://prestige-purchasing.com/foodservice-price-index-fpi/