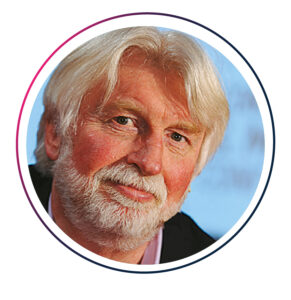 Peter Martin, founder of Peach 20/20 – the community for hospitality leaders, will chair the afternoon conference session, guiding attendees through a packed agenda. Peter will kick off with a market overview based on the very latest industry data.
What does AI mean for hospitality? Game-changer, hype or existential danger?
Artificial intelligence expert Victoria C. Albrecht and Azzuri Digital and Technology Director, Joel Robinson will explore the practical opportunities AI brings to hospitality brands looking to scale and grow. Questions they will be covering include;
– Can it improve board level decision making?
– How about drive down costs, boost productivity and increase profits?
– What's the impact on our people and customers?
– Where do we start?
Turn Data into Dollars. How to drive spend, visits, loyalty and more…
If you are in the customer business, then you are in the data business and savvy operators are busy turning that data into cold, hard, cash.
That's why data is increasingly a board room issue. The potential to build a scalable, replicable revenue model that will grow market share, turn investors heads and create long term value is pretty compelling.
So how's it done? Their brilliant speakers – founder of DataHawks, Victoria Searl and toggle & Airship CEO, Dan Brookman – do this every day for hundreds of brands. They will share real world case studies you can apply to your business.
Head to Head Interview with Sessions CEO, Dan Warne
Peter Martin catches up with tech pioneer Dan on talent spotting, creating 'residencies' for big name chefs and the secret to scaling brands nationally.
Dan is on a mission at Sessions to disrupt and revolutionise the hospitality industry, offering consumers access to exciting new chefs via both digital channels and dynamic in person venues – all enabled by a centralised, powerful, scalable tech platform. Ambitious maybe, but the former MD of Deliveroo knows a thing or two about disruption.
The regions are roaring: brands return to growth
Ambitious growth brands are on the move again – but this time the site pipeline strategy is more focused, more data-driven and more respectful of local customer needs and tastes.
How do national brands immerse themselves into strong local communities (like Brighton) and contend with homegrown offers?
Pizza Pilgrims founder, Thom Elliot, Red Engine Marketing Director, Juliette Keyte and Black Rock Restaurants founder, Razak Helalat discuss the new 'growth playbook' designed around building sustainable, profitable brands and businesses beyond the capital.
Following the conference session, discussions will continue at our Summer Networking Party at Sessions – right on the beach.
See the full agenda, including timings here.
Want to know more?
Book your place today for a conversation you won't want to miss.
For more news and insights from Peach 20/20, click here.