CGA's new in-depth OPUS research can help by revealing how consumers are engaging with cocktails after months of lockdown. Here are just five of their key preferences now.
1 Experimentation
Consumers are keen to try new and distinctive drinks as they settle back into pubs, bars and restaurants. Around a third (35%) of cocktail drinkers say they try new spirit brands when drinking cocktails, and nearly as many (32%) try new spirit types. They are also much more likely than the average consumer to say that 'interesting', 'unique' and 'high quality' attributes have become more important to them since the start of the pandemic.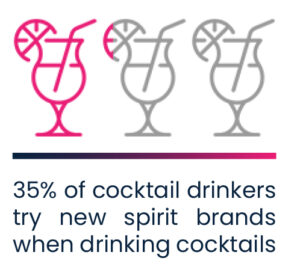 2 Familiar brands
Although many consumers are willing to experiment, there is still a strong appetite for familiar spirit brands. Nearly two thirds (63%) of On Premise drinkers agree they would be more likely to try a cocktail if they had heard of the brands that go into it. This highlights the need for venues to strike the right balance of new and established brands in their range.
3 Twists on classics
Meeting the demands for both experimentation and familiarity can be achieved by providing flavour twists on classic cocktails. Nearly a third (31%) of cocktail consumers say these are their preferred type of drink—even more than those who prefer straightforward classics (30%).
4 Fruity flavours
Consumers' list of preferred cocktail flavours is topped by strawberry. This is typically chosen by 26% of drinkers, putting it just ahead of pineapple, passion fruit and mango (24%). But with sharper fruits like lime (22%), apple (20%) and lemon (19%) all in the top ten too, cocktail menus need to cover a lot of flavour bases.
5 Instagrammability
Social media has been a driver of cocktails for some time, and more than two in five (41%) consumers now say they take photos of their drinks to share on platforms like Instagram. This highlights the need for visual as well as flavour appeal, which can be achieved via colour and serve amongst other aspects.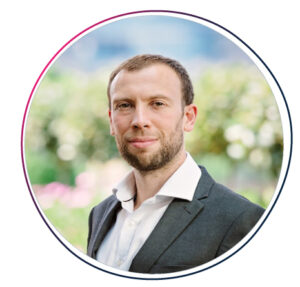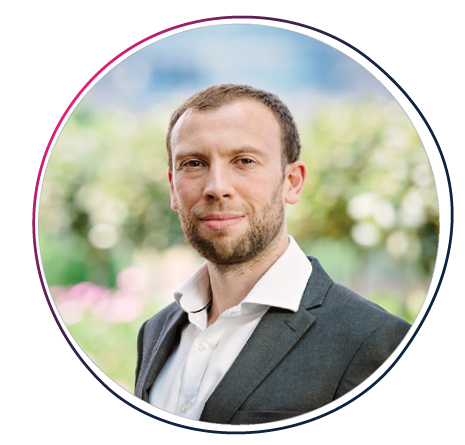 CGA's research contains further insights into the mixed drinks market, as well as many more aspects of consumers' engagement with Australia's On Premise. To learn more about the exclusive analysis, and how it can support the sales and marketing strategies of all suppliers and operators, click here and contact graeme.loudon@cgastrategy.com.