Three of the best joined a panel session at the Peach 20/20 Conference—and here are some of the messages they shared.
1 'We've seen the best of the industry on diversity'
Peach 20/20's chairperson for the panel was Lorraine Copes, founder of Be Inclusive Hospitality, the not-for-profit social enterprise that has helped the sector take great strides on race equity. More than 700 people have been involved in its mentoring programmes, scholarships and events, with much more to come. "It's really shown me the best of the industry… We've moved beyond conversations and towards action," Copes said.
2 'I wanted to create a space that's genuinely inclusive'
The new generation of entrepreneurs includes Clement Ogbonnaya, founder of the Prince of Peckham, who set out to tackle the lack of diversity in pubs. "A lot of venues weren't as inclusive as I would have liked them to be, and as you get older you get a sense of social responsibility," he said. "I wanted to create a space that's genuinely inclusive—not just around race but around sexuality… to allow people to coexist irrespective of differences." But he thinks there's much more work to be done to diversify hospitality at leadership level. "London is 40%-plus BAME—but there aren't 40%-plus BAME in this [Conference] room."
3 'Running your own business gives you a different way of life'
Bharti Radix cut her teeth in hospitality at Jamie Oliver's restaurant group, the Draft House and Coffeesmiths Collective before starting up her all-day café and wine bar group BloomsYard. Like many new businesses it grew out of opportunities in lockdown for people to reflect on their priorities—in her case to find a better work-life balance. "I had time to pause and think about what I really wanted to do," she said. "I couldn't find that balance… [but] Now I can take my children to school and spend time on the business at the times I choose. It's a different way of life."
4 'We've created an atmosphere of equality'
It was a similar story for Lucy Do, who after 15 years in marketing put her life savings and redundancy money into starting up the Dodo Micropub in Hanwell. "I always knew I wanted to be my own boss… I was your typical Londoner leaving the rat race." For her, the inspiration was bringing people together. "Wherever you sit [in the pub], you're basically facing somebody… it creates a nice atmosphere of equality." Ogbonnaya aims for that community spirit at the Prince of Peckham too, with working spaces, events, talks and much more that mean people can stay for hours. "From a business perspective it's great for spend per head," he said. "You can't be all things to all men—but you can definitely have fun trying."
5 'COVID showed me how creative and resilient I could be'
Amongst all the trauma and stress, COVID gave entrepreneurs like Lucy Do the chance to build the foundations of a great business. And after thriving during a pandemic, she feels ready for anything. "It was an unpleasant experience, but it also opened up time to think creatively that I hadn't ever given myself before… It shone a light on how resilient I could actually be."
6 'I want to change the conversation about staff turnover'
Entrepreneurs like Ogbonnaya are determined to turn the dial on staffing and nurture future leaders. "After lockdown I wanted to change the conversation from staff turnover to staff retention. It's challenging, there's no two ways about it—but the intent is there and we'll continue until we get it right," he said. "When I told my parents I was going to buy a pub they thought I was absolutely nuts—but it's changed their narrative… and shown people this is a genuine career." Radix called on all employers to get behind the Hospitality Rising campaign to promote the sector. "We need to show young people what a great industry this is to work in, and that there's a development path for them. It doesn't just have to be a little part-time job—it can be a really fun and rewarding career."
7 'I deal with everyday sexism… it fires me up'
In a sector dominated by men at board level, female entrepreneurs like Bharti Radix and Lucy Do have had to work harder than they should to establish their businesses, especially in tasks like securing licences. "You're dealing with everyday sexism, and I've had to get comfortable with men who literally talk over my head… But it's kind of fired me a little bit. We just keep going, we keep moving, and we take down the patriarchy like that."
8 'Hospitality is about magic moments of connection'
All three entrepreneurs have plans for new openings and products—but all three are motivated at least much by nurturing communities. Lucy Do said: "I love those simple but magic moments of human connection… so I would like to think that people keep returning to hospitality at the rate they are, and that we keep being the industry for those moments."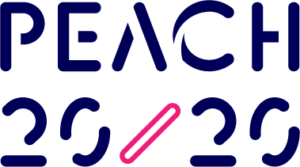 To read more insights and key takeaways from the Peach 20/20 conference, click here.