Click here to view this article in German
Klicken Sie hier, um diesen Blog auf Deutsch anzuzeigen.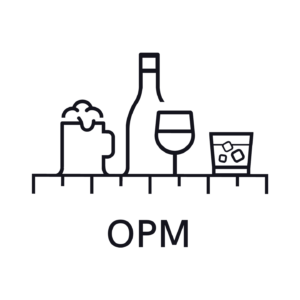 CGA's flagship OPM service is now available in Germany, enabling clients to track market share and trends within the industry – specifically for the Beer category. This comprehensive service offering will mean suppliers, manufacturers and distributors alike can for the first time track market share, benchmark products against competitors and identify new opportunities in the market.  
Providing a comprehensive market read of manufacturers, brands, and categories, OPM is a statistically robust model of the sales of drinks in bars and restaurants; delivering the volume and value from brand level up to total category level and includes thousands of point of sale (POS) data points.  
Following a prolonged period of disruptive market trading, Total beer volumes across all of Germany are experiencing a significant uptick vs a year ago (+83%), as consumers drive up consumption while visiting bars and restaurants in a restriction-free gastronomy market. However, volumes versus two years ago (-48.3%) are challenged as the pandemic and the Omicron variant continued to cause flux in the market over the course of 2021 and early 2022.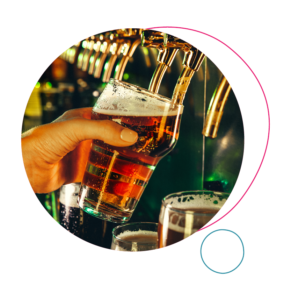 Like other Western European markets, Germany faces new market challenges in the guise of cost of living and inflationary pressures. As consumers adapt to this, Beer manufacturers need to understand their brand and category performance across regions and by total market to effectively enhance strategies, track trends of category performance, and optimise consumer engagement. 
When complemented with CGA's extensive consumer research capabilities and Outlet services, clients gain a holistic 360-degree view of the market to help unlock opportunities for brands to grow market share.  
Graeme Loudon, Managing Director, EMEA, said: "This exciting launch of CGA's OPM in Germany brings us one step closer to global gastronomy market Measurement and strengthens our delivery of world-class data and insights for our clients. This capability will allow manufacturers to work closely with distributors and customers to understand share and trends in key regions across the country, adding invaluable insights to help inform successful strategies." 
Commenting, Torsten Hofmann, Retail Intelligence lead at NielsenIQ, said: "With CGA's On Premise measurement service the gastronomy market becomes transparent: for the first time in Germany, it is not only possible to seize this important sector, but Manufacturers will also be able to quantify their market share; down to brand level, in various segments, across various channels. For NielsenIQ this is an important step towards full coverage of the German beverages market." 
In June 2022, NielsenIQ acquired CGA, to provide a complete view of the total beverage market using On- and Off-Premise data. OPM capabilities are a critical functionality to help brands assess opportunities and meet their goals. 
CGA's OPM service is the only fully projected, extensively validated, measure of Beer and Spirits sales performance in Germany. Used to track share and trends by all of the leading beverage suppliers and manufacturers, OPM is the most robust view of sales performance for bars and restaurants ever produced in Germany. 
For further details on CGA by NielsenIQ's On Premise Measurement solutions, along with support in understanding trends within the Beer category at segment and brand level within the market, contact Torsten Hofmann at Torsten.hofmann@nielseniq.com