CGA's exclusive On Premise User Survey (OPUS) emphasises the huge reach of this channel in 2023. More than half (54%) of consumers say they have been to a casual dining restaurant in the last three months. These visitors are high spenders too, with an average monthly spend of $149 in the On Premise—significantly higher than the $138 average for all consumers. 
OPUS has a bespoke capability to support supplier RFPs with specific national account insights for granular understanding of consumers in this segment. Here are seven topline insights that can be explored in greater detail with OPUS. 
1 Beverage choices 
Non-alcoholic beverages remain most popular among casual dining visitors, and more than half have consumed coffee (59%) and soft drinks (51%) in the On Premise over the last three months. In the alcoholic segment, beer (50%) is comfortably the top choice, ahead of wine (42%) and cocktails (30%). OPUS reveals the popularity of many more categories and sub-categories, including fast-growing ones like hard seltzers and ready-to-drink serves. 
2 Beverage trial and loyalty 
Understanding how casual dining visitors choose beverage is vital to brand positioning. While 43% say they always choose the same categories or brands, 33% like trying new or different ones—so ranges need to cater well for both loyal and experimental consumers. OPUS allows suppliers to understand the importance of being on the menu and how branding can influence drink choice among On Premise visitors. 
3 Value for money 
Overall, there is good satisfaction in the On Premise with regards to value for money, with 7 in 10 consumers being very/satisfied across all channels. However, the Casual Dining channel appears to attract a more cost-conscious consumer. Consumers are seeing less value for money (12%) within the channel at the expense of other venues. There's an opportunity for suppliers to work diligently with operator partners to support their efforts in maintaining their business propositions and supporting them with On Premise specific data points that identify how they can best capitalise on this behaviour with their customers.  
4 Premiumisation 
The long-term trend of premiumisation continues to be incorporated in consumers' drinks choices, despite pressure on consumers' spending. While some consumers may be cost-conscious, two in five (40%) casual dining visitors say they are likely to pay extra for a better quality drink in the On Premise, and wine, beer and cocktails are the three categories in which they are most likely to do so. 
5 Frequency 
OPUS shows half (51%) of casual dining visitors eat out in the On Premise at least weekly, while nearly a quarter (23%) drink out weekly. This indicates a substantial core of loyal consumers who are willing to spend regularly.  
6 Occasions 
Meals with close ones remain the core occasions in casual dining. Well over half of visitors have been out to eat with family (59%) and friends (57%) in the last three months. When visiting the channel for drinks, a catch up with friends (41%), a celebration (28%) and a treat/reward (25%) are among the most popular occasions, so operators and suppliers need to work together on a beverage range that can accommodate all occasions. 
7 Discovery 
OPUS highlights the importance of recommendations in venue choice. Three in five (60%) casual dining visitors discover new places through recommendations from friends, families or colleagues—a reminder of the major value of creating brand advocates. With 27% picking up tips from friends' social media posts, it's also crucial to build a buzz on platforms like Facebook, Instagram and TikTok. CGA's Outlet Index solution allows suppliers to understand the full size and shape of the On Premise universe by segment to ensure distribution efforts are fully maximized.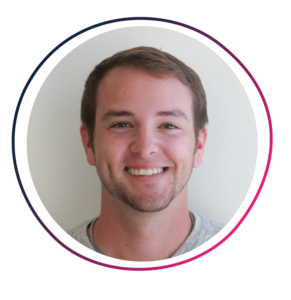 OPUS delivers many more insights into consumers' behaviours, demographics and occasions in casual dining, as well as other key On Premise channels. CGA also provides analysis of segment data from the Outlet Index, a robust outlet universe segmenting all On Premise outlets, creating a powerful fusion that enables beverage suppliers to optimise strategies and drive growth. To learn more, please email Mitch Stefani, Client Solutions Director – Americas at Mitch.Stefani@cgastrategy.com