Trends over recent weeks have seen velocity follow historical weekly patterns, with Canada experiencing +14% velocity vs 2019. CGA's consumer research reveals 3 in 4 consumers said they have been visiting the same amount or more than usual in the past 2 weeks. This suggests more consumers are becoming confident in frequenting the On Premise and visitation levels continue to rise. 
For consumers who are visiting the On Premise for drinks, the most popular drink-led channel is sports bars—almost 1 in 4 saying they have visited the channel in the past 3 months. 2 in 5 consumers plan to visit the On Premise to watch the Stanley Cup playoffs.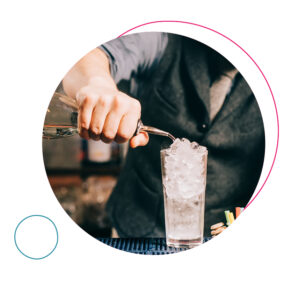 When considering brand choice, almost 3 in 5 consumers have been purchasing solely mainstream/ popular and well recognized brands. Whereas half of consumers have purchased solely value brands in the past 3 months, demonstrating consumer choice is largely driven by brand loyalty and opting for tried and tested brands they enjoy most, whilst recognising the value of that drink choice.  
That's not to say that there is value for suppliers in getting new brands in front of consumers in the On Premise. 59% of consumers strongly agree/agree that when they try a new drink brand they like in a restaurant/bar, they are more likely to look for it in stores. 
The On Premise is an invaluable channel for brand promotion. Almost 2 in 5 have participated in a promotion/offer in the past 3 months. Menu descriptions, recommendations and special offers/discounts are all key influencers for consumers to try new brands.  
Over 4 in 5 consumers have visited restaurants and/or bars for food-led occasions compared to over 1 in 3 doing so for drink-led occasions. Food-led channels remain key for On Premise visitation. In the past 3 months, there has been an increase in visits to both chain and independent restaurants vs pre-COVID-19—highlighting positive sentiment towards visitation and eagerness to make up for missed occasions in the On Premise.  
It's evident that consumers are still conscious of supporting local businesses in their area when choosing which bar or restaurant to visit, as 2 in 3 consumers state they strongly agree/agree that they put an emphasis on supporting local. 
Looking ahead at future visitation, similar trends are expected in the next month with 85% of consumers saying they will visit for a food-led occasion and 36% visiting for a drink-led occasion.  
Matthew Crompton, Regional Director – North America, said "CGA's latest research really shows how the On Premise is bouncing back and gearing up for what will hopefully be successful months of trading over spring and summer. Outdoor dining continues to rise in popularity as the temperatures rise and we're seeing key drivers of occasions for visits are catching up with friends and drinks with food – behaviour which is shifting back to pre-pandemic habits. The On Premise continues to play a major role for brands and beverage suppliers need to be right on top of planning channel strategies as other key dates and events approach us in the coming weeks." 
CGA's On Premise consumer research is based on a survey from 6-8 April of over 1,100 consumers within Ontario, Alberta, British Columbia and Quebec who have visited On Premise venues in the past 3 months.  
To read more highlights from the report, click here. To learn more about CGA's consumer and transaction-level research capabilities, plus custom analysis to support brand strategies, email matthew.crompton@cgastrategy.com.