Diversity is one of the most urgent industry issues of our time – and as an inspiring panel session at Peach 20/20 heard, it is only through better understanding and closer collaboration that hospitality can create truly representative and inclusive places to work and visit.
Nick Mackenzie, CEO of Greene King, gave the event an example of the honesty that is also going to be needed to kick start change. "This is a big priority for the business… inclusion and diversity is right at the centre," he said. "But we're not anywhere near where we need to be."
Greene King has started the journey by collecting data on diversity and talking to staff of different ethnicities, while Mackenzie took part in a 'reverse mentoring' programme to appreciate perspectives of under-represented groups.
"It's about learning… and understanding the situations that people go through day in and day out, both within the business and outside," he told conference co-chair Emma Woods, former CEO at Wagamama, who led the discussion.
Conversations have led Greene King to set up a new race charter and employee-led action groups, start recruitment partnerships with organisations like the Prince's Trust, and update the names of pubs it felt were no longer appropriate. "That sent out a message that we're going to make change," he said. "We can't change the past but we can change the future."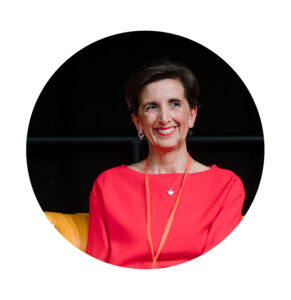 Two hard-hitting speakers at the Peach 20/20 session stressed that change has to be systemic and joined-up. Tea Colaianni, founder of WiHTL: Diversity in Hospitality, Travel and Leisure, a collaboration of companies across the industry that shares knowledge and best practice, raises awareness of diversity issues and finds solutions, said there was a growing appetite for action.
"We've found that the need to collaborate and share has been stronger than ever during the pandemic."
The WiHTL community has doubled in size since COVID hit, and earlier this year it hosted a virtual Festival of Inclusion, bringing together more than 70 speakers and 1,200 attendees to discuss what can be done together. The event and WiHTL research highlighted pockets of excellence in hospitality, but lots of poor practice too.
"We all have a responsibility to act… to go beyond signing a charter," Colaianni said. "Together we can make a real difference and create a truly inclusive industry that will benefit all of us."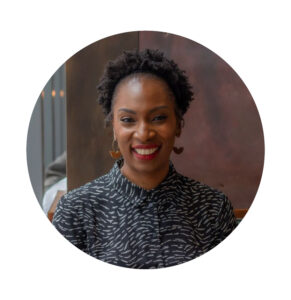 Another organisation leading change is Be Inclusive Hospitality, which supports people of colour, advises businesses on diversity and inclusion and aims to accelerate race equity and equality in the sector. Founder Lorraine Copes said its research has revealed some uncomfortable truths—like the fact that more than half of people of colour in the industry have experienced or witnessed racism in the workplace, and that leadership teams are still dominated by white faces.
"Hospitality often celebrates its diversity and talks about how many ethnicities are represented in the organisation. But the reality is that if you are of colour, you generally occupy a junior and low-paying role," she said.
Most businesses don't have sufficient processes to act on racism, and nor do they have enough understanding or conversations about the problem, she added. "If you can't talk about it you can't address it. Getting comfortable talking about it is a really important first step." Some people are put off by anxiety about using the wrong terminology, but we all need to lean in to the topic. "We need to be brave in using language and educating ourselves… if something is important to your business then you will seek out the knowledge."
For all operators, the best starting point is a staff survey to collect data on ethnicities and understand people's views. Copes also encouraged all leaders to complete and circulate the second Inside Hospitality Survey, and to get in touch if they would like to take part in a 2022 project to mentor aspiring hospitality entrepreneurs of colour.
All three speakers agreed that creating a properly inclusive business demands proper planning and commitment. "If you're making this sort of change it takes a long time, so you have to have a real strategy in place," Mackenzie said. The industry needs to front up to the moral importance of this—but it also needs to realise that it makes good commercial sense too.
"It's the right thing to do, but it's also an important thing to do to improve the business," Mackenzie said. "We want to bring in people from all backgrounds, ethnicities, gender and sexuality, to create a business that will ultimately make better decisions."
Learn more
Watch the session at the Peach 2020 conference here
For more news and insights from Peach 20/20, click here.