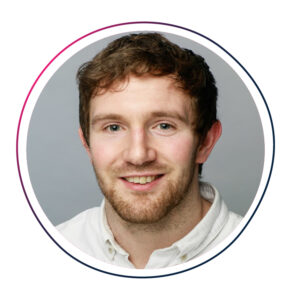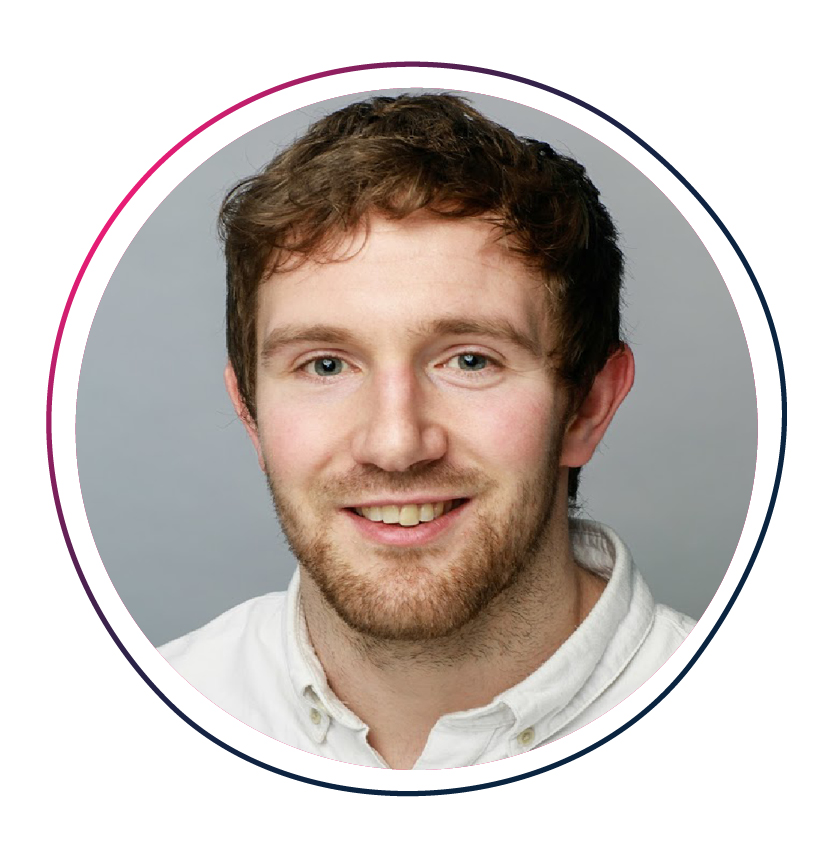 Following two years of pandemic restrictions, swathes of outlet closures and an inflationary crisis impacting businesses and consumers alike, you would be forgiven for thinking that the On Premise sector is on life support. Indeed, in the UK market, we have lost one in five hospitality businesses; having shut their doors for good in the past two years amidst untenable market conditions. It has been a brutal period for those trying to juggle skyrocketing costs, fluctuating consumer demand and volatile government policy, all the while struggling to attract talented staff to deliver the hospitality on which such businesses depend.
However, whisper it quietly, but, for those who have managed to ride the storm, there is more than a hint of optimism returning to the sector. Buoyed by healthy profit margins, bar queues three-deep and, in many cases, business investment, operator confidence is returning.
One of my favourite studies to work on at CGA by NIQ is our annual Business Leaders Survey in the UK market. This is the barometer of the sector and measures the sentiment of the sector through hundreds of online surveys to the most influential figures across the market; the CEO's, owners and board members of the largest hospitality operators across the country, as well as the managers and operators of those single-site operators who see so much in the way of trends and customer interaction on a daily basis.
Run in conjunction with the trade bodies across the sector, as well as our partners Fourth, the study gives a fascinating insight into the collective sentiment of the market. The headline figure this year? Business confidence (at 47%) sits just 7 percentage points lower than the equivalent pre-pandemic figure of 54%. Despite the "headwind of pressures" facing the sector, 85% of managed businesses in the sector operated at a profit in 2022, with over half of all businesses registering greater profit than in 2021.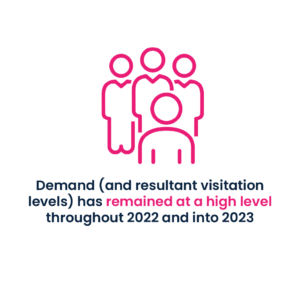 The context behind this is that demand (and resultant visitation levels) has remained at a high level throughout 2022 and into 2023. Consumers were quick to return to the sector and have retained their desire to eat and drink out – with the important caveat that this is not all consumers. Actually, our data shows that, on the whole, there are fewer consumers going out more frequently than are cutting back. So why the optimism? Well, those increasing (or maintaining visit frequency) are those who were the most frequent visitors to the sector anyway, while those dropping their visitation levels were typically those that visited the least. The result is a stable rate of visits to the sector, resulting in the necessary profit for businesses to feel buoyant and optimistic about their future.
There has also been a "survival of the fittest" element to the remaining operators in the market. One could well argue that those left are confident because 20% of their competitors are no longer challenging. When looking for commonalities among these survivors, the standout is that they have been, predominantly, managed operators, rather than independents. This results in a greater access to communal funds and larger pockets with which (tidal) waves are more easily ridden. They have also been able to operate more nimbly. Compared to the 85% of managed businesses in profit in 2022, just 59% of independents registered profit, reflecting the benefits that central resources bring, alongside the advantage of long-term investment decisions allowed by greater stability and backing of investors.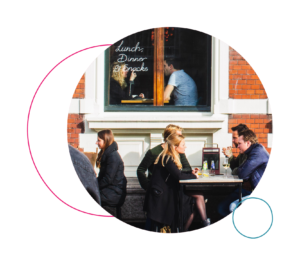 Expect this polarisation between managed and independent operators to continue, while there is another emerging element within the sector; that of smaller-scale, but multi-national operators whose collective numbers continue to grow. Think Neat Burger, Fogo de Chao, Amazonico to name a few. These global, growing players will be crucial for those suppliers hoping to increase international exposure in typically key cities.
Another interesting dynamic of the sector is that, although the UK has lost a large number of outlets, this is not universal. The German On Premise has actually grown in size over the past year, again offering the hope of optimism evidenced by business leaders.
With consumers continuing to plan to go out more this year than last in all global studies that we have undertaken so far this year, it is perhaps not just the UK market where we can begin to see those shoots of optimism grow.
CGA's Business Leaders' Survey is conducted in association with Fourth. For more information about the Business Leaders' Survey, including bespoke analysis to help suppliers and operators optimise strategies, click here, or email Charlie.Mitchell@nielseniq.com
Originally published in Global Drinks Intel Magazine