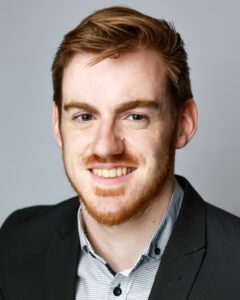 The Euro 2020 football tournament gave drink-led venues a welcome boost in sales. But with so many restrictions on trading in place, just like for the England team it was a case of what might have been. 
CGA's research shows that across all Euros matchdays, like for like average drinks sales by value was down by 15% on the same days in 2019. On the days of games involving England, Scotland and Wales, drinks sales were 9% below pre-COVID levels, with a big difference between sports venues (down 4%) and non-sports venues (down 16%).  
While all these figures show drinks sales in negative territory, they are significantly better than trading as a whole since the reopening of the On Premise for outdoor then indoor service. CGA's weekly Drinks Recovery Tracker has shown drinks sales have been running around 30% below 2019 levels in most weeks since mid-April. 
Unsurprisingly, the biggest benefit to sales was felt during England's knockout games at the Euros. The second-round tie against Germany and semi-final against Denmark generated 28% and 13% increases in drinks sales respectively, while the final against Italy gave the average outlet a 33% gain. For sports venues, uplifts for all three games were at least double these figures in all three cases.  
However, the boost to drinks sales has been well below what might have been expected before COVID hit. Restrictions including the 'rule of six', table service and early closing had been due to end on 21 June, which would have meant final group stage games and knockout ties could be screened in unrestricted, packed-out venues. However, the delay of the government's easing of these and other limits meant capacity in venues had to be capped, and atmosphere was more subdued than it should have been.  
Comparative sales were especially weak at weekends, when capacity issues made it hard for venues to match up to the same days in 2019. On tournament days between Sundays and Thursdays, average sales on matchdays for the home nations were actually in 7% growth against 2019. This extends a post-lockdown pattern of consumers shifting many of their On Premise visits away from weekends to weekdays, partly to avoid crowds. With all games shown on terrestrial TV, many venues found it hard to lure people off their sofas for the big occasions. 
As in England, venues in Scotland and Wales enjoyed some high points during the tournament, though they benefited from fewer matchdays. Scotland saw an average outlet sales increase of 57% for its team's opening game against the Czech Republic in June, and a 20% boost for its last match against Croatia. Wales' best day was for its game against Turkey, with the average venue up 37% against 2019.  
CGA's Drinks Recovery Tracker service measures drinks category, supplier and brand rate of sale performance versus pre-COVID-19 sales. Daily data is reported within three days. Suppliers and operators that want to track the recovery of drinks sales, benchmark performance against the competition or identify changes in trends and consumer preferences should contact, jonathan.jones@cgastrategy.com.