Winter is coming in the Northern Hemisphere. Forget the lovely images this may conjure of frosty leaves crunching underfoot, or picturesque frozen lakes: the reality is that the season is cold, dark and—especially if you happen to reside in the north west of England—wet.
This will inevitably impact the On Premise, which has enjoyed something of an al fresco revolution in 2021. Eating and drinking out has taken on a more literal definition, as consumers have flocked to streets, terraces, beer gardens and other outdoor areas of restaurants, pubs, bars and cafes.
The trend has provided a rare upside to the COVID-19 pandemic. In many places it was initially born of necessity, after governments sought to limit inside socialising and infection rates by restricting venues to outdoor-only trading. This led operators to rethink their open-air facilities, and many venues transformed previously neglected areas into warm and inviting spaces. It also led some forward-thinking authorities to pedestrianise swathes of cities and free up street space for tables and chairs so more people could sit outside. Previously gridlocked streets of London's Soho were transformed into mammoth beer gardens. The Pigalle district of Paris was part-pedestrianised to allow for outdoor terraces. Swathes of Boston's waterside neighbourhood Charlestown were converted to semi-permanent eating and drinking out spaces.
All this innovation made al fresco hospitality—a concept more usually associated with sunny climes and southern Europe—a lifeline for many businesses recovering from the devastating effects of the pandemic and lockdowns. CGA's research meanwhile shows that it resonated with consumers around the world, reminding them of the pleasures of eating and drinking outdoors and becoming an important factor in their choice of venues.
In Canada, for example, when asked about the importance of outdoor patios on an On Premise visit on a scale of 1 to 10, consumers averaged 7.9. Ahead of reopening In Germany, well over half (56%) of consumers said they felt confident about visiting venues with outdoor areas—nearly twice the number who felt confident about visiting large-capacity indoor venues. Positive attitudes towards outdoor eating and drinking have been shared by lawmakers. As New York's mayor Bill de Blasio said back in September 2020: "It was a big, bold experiment in supporting a vital industry and reimagining our public space—and it worked."
Of course, many On Premise businesses have traded very successfully outdoors long before this latest boost. The extra capacity that outside spaces provide can be very valuable at busy periods: for instance, venues in the UK with outdoor space took an average of £1,700 more per week during the 2018 football World Cup than those that did not have these areas.
The big question now is whether al fresco trading will be sustained beyond the core summer months. With many consumers now well accustomed to eating and drinking outdoors, and concerns about COVID-19 infection rates lingering, the latest research from CGA suggests that demand may continue well into the colder and wetter periods of the year.
In the US, fewer than one in five (18%) of those currently using outdoor seating say they will switch exclusively to indoor seating during fall and winter. Three in five (58%) will use outdoor seating the same amount as now, while a quarter (24%) will still use it, but with less regularity. In Great Britain, more than half of consumers who have been sitting outside during the summer say they would be happy to continue to do so, if venues were well enough equipped to accommodate them.
For drinks suppliers, the extension of al fresco hospitality may well impact consumers' drinks choices, and disrupt the path to purchase. With QR code ordering, outdoor merchandise and activations—blankets and heaters, anybody?—alongside table service, the touchpoints of consumers' interactions are very different to indoor ones, so key influences in the decision-making journey will change. Marketing and promotional efforts will need to be adapted, and close collaboration with operators to optimise digital menus and deliver high-quality staff training will perhaps be more profitable than traditional point of sales activity. For lighthouse venues, providing experiential support, such as igloos and Instagrammable winter activations, will further drive sales.
Regardless of how many consumers are hardy enough to continue to eat and drink outdoors this winter, the shift in preferences is here to stay—and operators and suppliers who can successfully tap into these changing needs can make hay, whether the sun shines or not.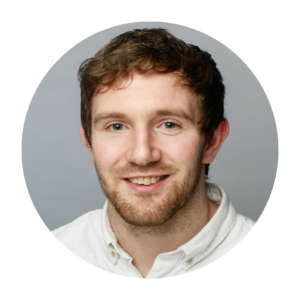 CGA's global research provides deep insights into consumers' planning and booking habits, as well as analysis of many more new and changed behaviours as the On Premise recovery continues. To learn more, contact Charlie Mitchell at charlie.mitchell@cgastrategy.com
Originally published in Global Drinks Intel. Magazine.