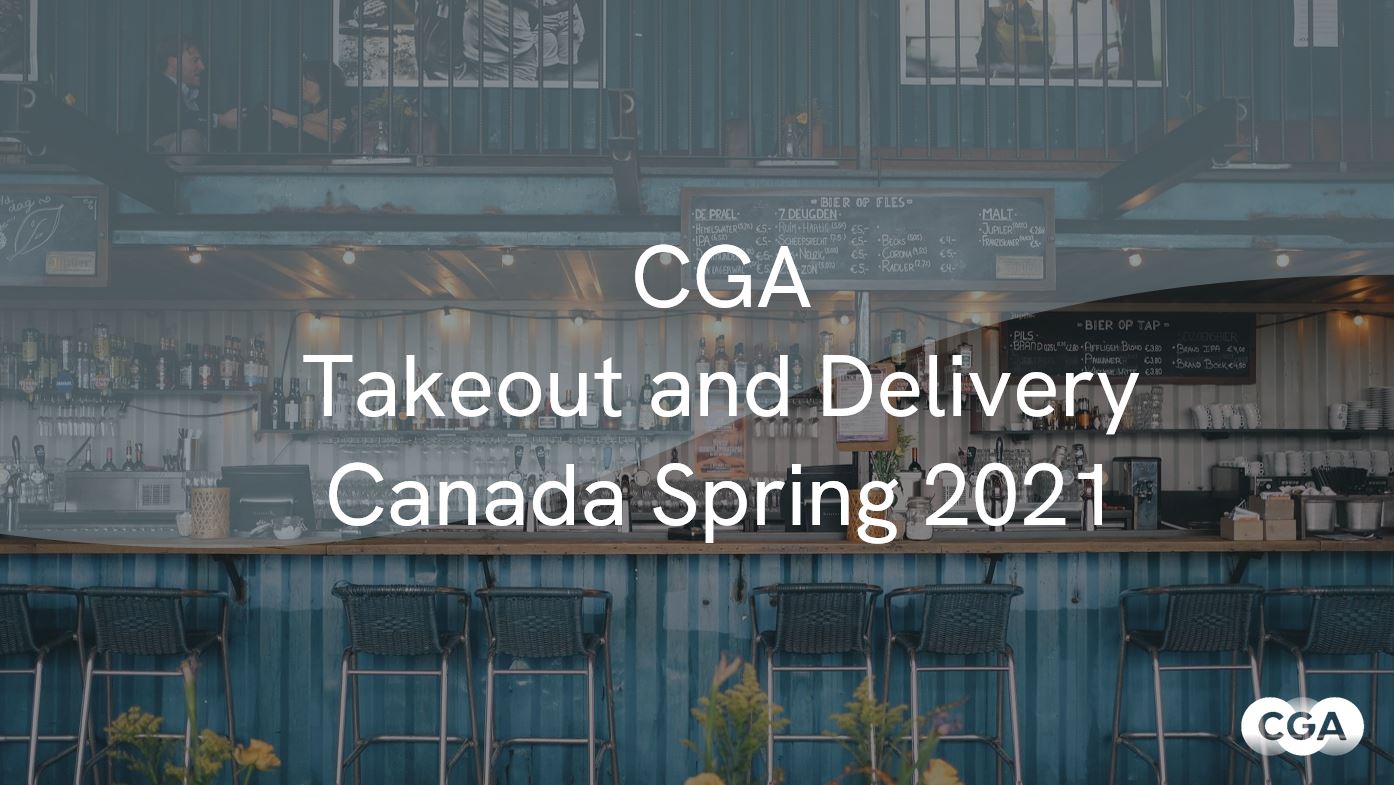 Takeout/delivery, with the inclusion of alcohol, has been a key source of survival for many Canadian outlets and will continue to provide an additional revenue stream as Canada looks to lift restrictions to get consumers back into the trade.
CGA's On Premise User Study reveals 25% of consumers have ordered alcohol for takeout/delivery in the past 3 months. When looking deeper at the key contributors of this behaviour, it is those who are weekly drinkers in the On Premise that are most engaged, as 50% of these consumers have ordered takeout/delivery.
This shows there is a clear appetite for these services among consumers and most importantly, that a close relationship and preference still exists with consumers for their favourite outlets. With alcohol takeout/delivery new to the Canadian market due to the pandemic, owners and operators have had the chance to engage consumers like never before, and it has clearly resonated" said Mitch Stefani, CGA Client Solutions Manager.
Convenience is key for consumers  
Takeout/delivery usage has continued to capture spend among Canadian consumers, as 82% of those who have ordered have stated that they have been using the service the same or more than when it was first available at the start of the pandemic.
As time has passed consumers have become familiar with the nature of the service's convenience, but more importantly how it has helped businesses stay afloat.
31% of users have gone directly to the bars and restaurants themselves showcasing their awareness to support the businesses they love and miss, which is slightly more so than those ordering through third-party apps (29%).
The data reports both food pairing and convenience of packaging are indicating factors that can influence consumers decisions. Given its resonance with the food occasion, and ability to share and serve consumers beyond one meal, table Wine (19%) was the most ordered category. However, given beer's prominence and preference among Canadian consumers, it has shown strong engagement that warrants attention from all subsegments (Import 17%, Craft 15%, Domestic 15%). Convenience, and the ability to offer different serve and pack sizes for individuals or groups creates a unique opportunity for the category to engage with all beer lovers.
A positive outlook for the Canadian On Premise
With 1 in 5 stating they plan to continue using takeout/delivery beyond the reopening of bars and restaurants, new opportunities arise with the offerings that can be made available for consumers. The research shows of all takeout/delivery users, 54% would be interested in ordering takeout/delivery if outlets offered happy hour specials and promotions, which is a key driver of visitation to the On Premise.
Mitch Stefani, Client Solutions Manager, Americas said "As bars and restaurants eagerly await to welcome consumers in outlet again, this new way of engaging consumers will play a role in their interaction and behaviour with the On Premise. Suppliers and operators can continue to leverage consumer spend further by understanding their needs and preferences through this channel and successfully capture the demand there is for services."
Looking ahead to future reporting, CGA will be delving into insights of consumers' plans to visit the Canadian On Premise during the summer and their behaviours in outlets as owners and operators look to accompany their demands on-site.
To learn more about CGA's consumer reporting and how it can help suppliers and operators understand the demands and habits of target consumers in the reopening of the On Premise, please contact Mitch Stefani at mitch.stefani@cgastrategy.com