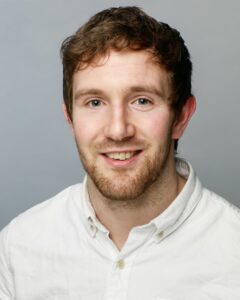 With the On Premise in recovery mode, new habits are being formed in a market that has fundamentally shifted from where it was 18 months ago. Key changes in consumer habits include a move away from spontaneous occasions towards pre-planned and pre-booked visits. In many cases this has been driven by regulations and necessity rather than consumer desires. But with reservations and booking increasingly engrained within On Premise occasions, will this behaviour stick?  
The days of 'no-booking' policies in restaurants and other venues certainly seem a long time ago now. Queues of would-be customers, who had taken a chance on a walk-in slot in a venue that didn't offer reservation, were common sights outside popular sites. While these policies were in part designed to position outlets as more accessible, they also appealed to an aspect of going out that has been sorely missed in recent months: the spontaneous excitement of the unknown. 
However, the pandemic has dramatically reduced this type of behaviour. CGA's research into hospitality's recovery around the world has shown a 41% increase in the proportion of consumers pre-booking tables for eating occasions, and a 29% increase for drinking visits.  
This is part of a major shift towards planning On Premise occasions. Nearly half (44%) of consumers globally say they are planning their visits in far more detail than prior to the pandemic—not just out of necessity, but by a desire to leave no stone unturned in the quest for that perfect evening. Some consumers are no longer willing to take a chance when looking for On Premise experiences, especially if they are among the first visits in the reopened market, or celebrations. Want a social media story that shows off the latest new opening that you've just visited? Better get booking.  
Of course, with any disruption to norms comes both opportunity and threat, and the move away from spontaneity is no different. The need for bookings may initially disrupt occasion patterns, with a potential block for casual post-work drinks, or stop-offs on a larger occasion. However, there are major opportunities too, especially for food-led, celebratory and other traditionally higher value occasions, where booking was already most established. 
The increased propensity to book provides another step on consumers' paths to purchase—and with it comes another chance to influence purchase. For example, if would-be customers do want to show off on Instagram about the new venue that they have booked five weeks in advance, then perhaps they will also want to flaunt a bottle of champagne that was waiting on their arrival, booked in advance.  
However, CGA's global research has also revealed that many people have missed those natural, impulsive and exciting visits to eating and drinking out venues. When asked what they were most looking forward to when things were back to normal, consumers ranked spontaneous visits above the likes of music festivals and gigs. In European markets, such as Italy and Poland, where unplanned visits were previously commonplace, spontaneous visits fell behind only 'going on holiday' for what consumers were looking forward to. 
The other element that respondents were looking forward to were visits feeling 'normal'. However, with our research suggesting that new norms are being formed after just five visits to a reopened market, normal is unlikely to be what it was before COVID. Some habits that have been created during the pandemic will undoubtedly stick.  
Pre-booking and pre-planning are going to increase across occasions when they previously would not have been considered. Those impulsive, drink-led occasions may start to become more planned—though there will always be a place for spontaneity, built by that urge for excitement of what may be to come. Will we see those round-the-block queues at restaurants again? Probably not—but long live spontaneity, even if it is curtailed. 
CGA's global research provides deep insights into consumers' planning and booking habits, as well as analysis of many more new and changed behaviours as the On Premise recovery continues. To learn more, contact Charlie Mitchell at charlie.mitchell@cgastrategy.com.