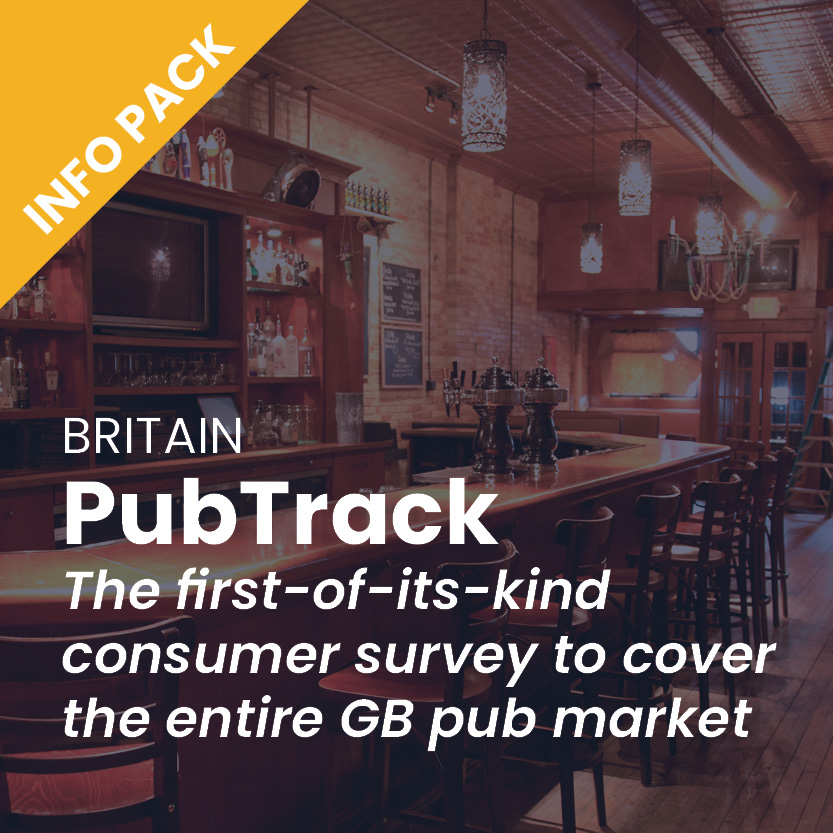 The PubTrack service is a pioneering new tool that combines CGA's Outlet Index with insights from around 10,000 demographically representative consumers to provide definitive measures of the levels of recommendation, revisit, satisfaction and much more. It is available to help all pub operators analyse their consumers and benchmark themselves against competitors.
PubTrack's launch reveals that Brunning & Price is currently the top pub operator based on a combination of revisit, recommend and satisfaction scores. It is followed by McMullen & Sons, Brakspear, Daniel Thwaites and Everards in the top five.
Brunning & Price also tops the rankings in specific metrics including NPS scores, where it is joined in the top three by Everards and McMullen & Sons. On the likelihood to revisit metric, it is followed by McMullen & Sons and JD Wetherspoon while Daniel Thwaites and Everards rank behind it in second and third on the likelihood to recommend to friends and family. On the satisfaction metric, Brunning & Price is second to St Austell, with Brakspear in third.
Other top performance indicators recorded by PubTrack include value for money—a particularly important metric in the cost of living crisis. Here, JD Wetherspoon comfortably leads the rankings by percentage of consumers who strongly agree that their recent experiences represent good value for money, followed by Amber Taverns and Cameron's. Three different pub groups score highest on PubTrack's good service metric: Wells & Co, Wellington and Cameron's.
PubTrack provides detailed breakdowns in these and other metrics to allow pubs to measure their performance by region, market segment and much more. Among other deep insights, it reveals the drivers of guests' choices and expectations, plus trends in areas like trade-ups, drinks categories and venue types. The service gives pub operators all the intelligence they need to develop targeted and successful marketing strategies and ultimately improve visit numbers, satisfaction and profitability.
CGA client business partner Danielle Rowlands said: "We're thrilled to be rolling out our PubTrack service and providing Britain's pub operators with the most comprehensive and accurate suite of metrics ever seen in Britain. They reveal what consumers really think about the pubs they use, and unlock the doors to better reputation, greater loyalty and higher sales. With the pub market so competitive, and spending under such pressure, it's never been more important to know precisely what guests want, and PubTrack is here to help every pub business get even better."
To discover full pub operator rankings and learn more about the PubTrack service, including opportunities for bespoke expert analysis, contact CGA by NIQ client business partner Danielle Rowlands at danielle.rowlands@nielseniq.com.