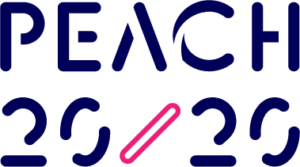 Peach 20/20, hospitality's most influential annual event, will be at the heart of a new, comprehensive, year-round programme of face-to-face and virtual events. Its first calendar of activity will be announced shortly.
The newly created Peach 20/20 Network will bring together CGA's established conference business with Peter Martin's Atlantic Club, with its growing international audience, in a new events-focused entity.
CGA's Peach 20/20 is recognized as the leading UK conference and awards event for leaders and influencers across hospitality, while Atlantic Club, launched in 2018, is an international forum for senior executives and entrepreneurs from across the out-of-home food and drink market in Europe and North America.
Phil Tate, group chief executive of CGA, the leading international hospitality insight consultancy, said: "As CGA continues to focus on extending and growing its core data and insight operations into new international markets, it makes perfect sense to give Peach 20/20 that same undiluted focus – and Peter Martin is the obvious partner to do that with. We will continue to work closely together, with CGA as a major partner and content provider for Peach 20/20 and Peter continuing to be an adviser to CGA."
Peter Martin, founder of both Peach 20/20 and Atlantic Club, who will head up the combined operation, said: "The COVID crisis has taught us the value of staying in touch year-round, as well the need for people to have face-to-face interaction. As hospitality re-emerges and reboots, never has it been more important to stay engaged.
"The new network, under the Peach 20/20 brand, will see us strengthening our core events while developing an extended programme of virtual and face-to-face experiences for our business community."
More details of the Peach 20/20 programme and its flagship conference and Peach Hero & Icon Awards will be announced shortly.
For more information about Peach 20/20 or to register your interest in the programme, go to www.peach2020.com or contact business manager Sophie Spedding, sophie.spedding@peach2020.com.