Peach 20/20 is thrilled to reveal the winners of the 2022 Hero Awards, the prestigious prizes for hospitality's very best operators and people. They are:
Newcomer
Winner – Marugame Udon
Presented by Vita Mojo
Breakthrough Brand
Winner – Mr Fogg's
Presented by Mr Yum
Reimagined Brand
Winner – Gail's
Presented by Casual Dining Show
Best Destination / New Opening
Winner – BrewDog, Waterloo
Presented by Wireless Social
Most Admired
Winner – Hawksmoor
Presented by Access
Best Major Company
Winner – Loungers
Presented by Harri
Entrepreneurial Company
Winner – Mission Mars 
Presented by Diageo
Industry Leader
Nisha Katona, Mowgli
Presented by Fourth
International Business
Winner – Ole & Steen
Presented by Yumpingo
Sustainability
Winner – Wahaca
Presented by Nutritics
Diversity Champion
 Winner – Greene King
Presented by Plan B
Industry Ambassador
Winner – Alex Reilley, Loungers
Presented by UKHospitality
Consumer Choice
Winner – Dishoom
Presented by CGA by Nielsen IQ
Power Brand
Winner – Nando's
Presented by Zonal
Drinks Experience
Winner – Revolution Bars
Presented by CPL Training
The winners emerged from shortlists packed with dozens more of hospitality's leading brands and people. Twelve were selected by a panel of the industry's most senior figures, while three—Consumer Choice, Power Brand and Drinks Experience—are based on data from CGA by NielsenIQ's exclusive BrandTrack survey of more than 5,000 consumers.
All 15 winners received their trophies at a special Hero & Icon Awards dinner following this year's Peach 20/20 Conference, the hospitality industry's leading networking and learning event. The night also celebrated seven more individuals with Icon Awards and Special Awards.
This year's roll call of Hero Award winners includes both Loungers, the winner of the Major Company award and its co-founder Alex Reilley, who was named Industry Ambassador. From the restaurant sector, Dishoom wins the Consumer Choice category, Hawksmoor the Most Admired award, Marugame Udon the Newcomer Award and Nando's the Power Brand category. Mission Mars, the business behind brands including Rudy's and Albert's Schloss, receives the Entrepreneurial Company award.
From the drinks-led side of hospitality, BrewDog takes the Best Destination / New Opening category for its new bar at Waterloo in London. Mr Fogg's, the cocktail bar concept from the Inception group, is the Breakthrough Brand, and Revolution Bars receives the Drinks Experience trophy.
Two leading bakery and coffee brands, Ole & Steen and Gail's, receive the International Business and Reimagined Brand Award, while Mowgli co-founder Nisha Katona is Industry Leader. The honours board is completed by two important new categories for 2022: the Sustainability and Diversity Champion awards, which go to Wahaca and Greene King respectively.
Peach 20/20 founder Peter Martin says: "Our Awards honour 14 of the very best brands in hospitality and two of its most inspiring leaders. They have all dealt superbly with all the multiple challenges thrown at them this year, and shown exceptional resilience, innovation and ambition. They demonstrate the incredible diversity of our sector and prove that it has a very bright future. Congratulations to them all."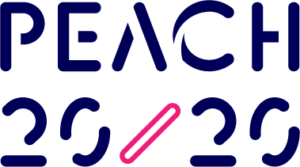 These brands were celebrated at the Hero & Icon Awards dinner following this year's Peach 20/20 Conference, the hospitality industry's leading networking and learning event. The evening also saw the presentation of Icon Awards – find out more about the Icon Award winners here.