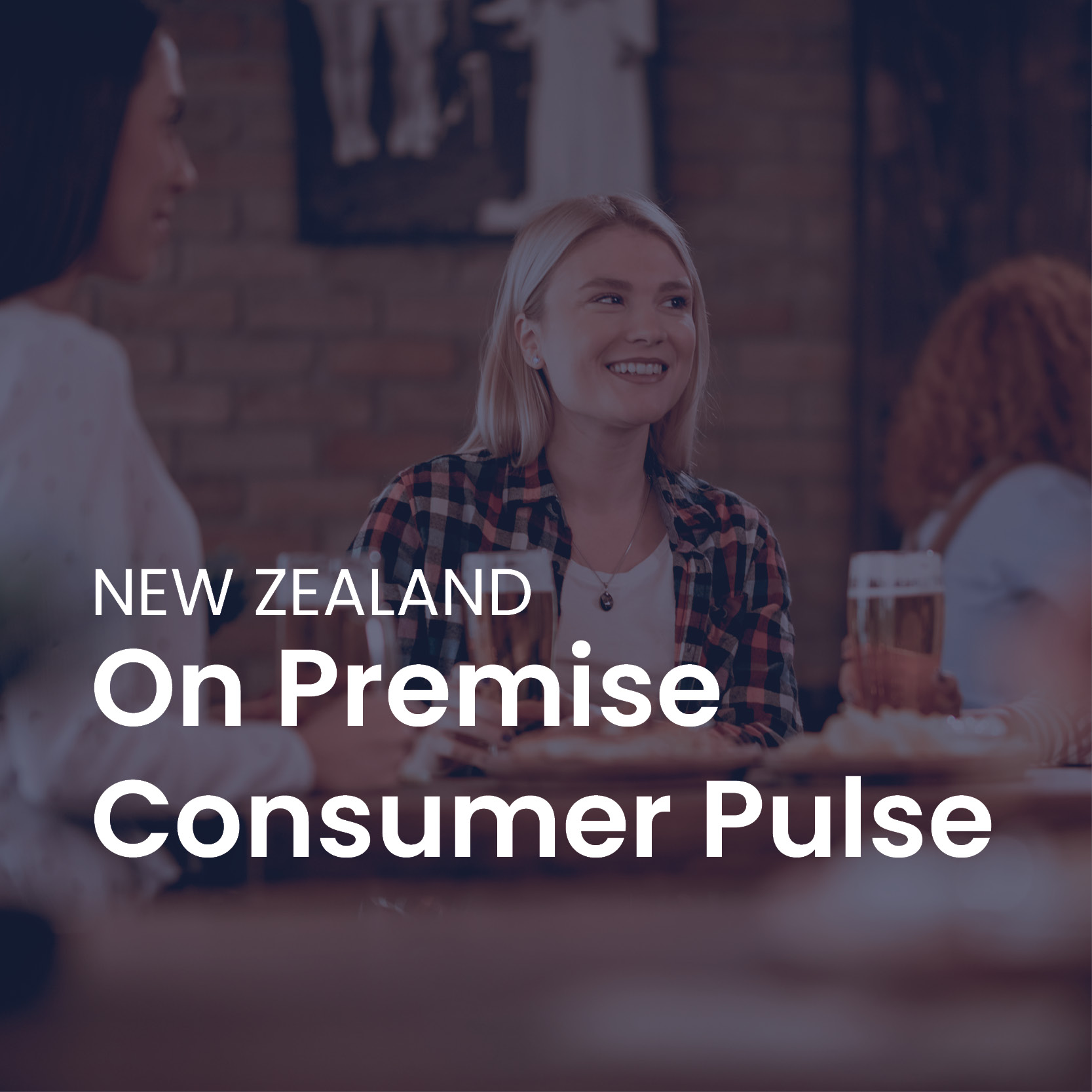 Overall visitation remains stable, and while food-led occasions remain key drivers, there is a marked increase in the number of consumers going out just for a drink, not only on a month-on-month basis, but also at the highest level over the past year. The data reveals a slight increase in frequency of visits compared to March, driven by consumers wanting to treat themselves.  
On Premise consumers are considerate of the sustainable or ethical aspects of their visits to hospitality venues with 42% considering sustainability or ethical credentials when deciding where to eat and drink.  
These values-based preferences are most prevalent with regards to food, with almost half of consumers taking sustainability into account when making ordering decisions. In addition, 30% of consumers are also considering these aspects when ordering drinks. To this end, brand messaging that shouts out about sustainability credentials is well-placed to positively influence consumer decision-making in the On Premise. 
Yet, an emphatic 66% of consumers believe both food and drink suppliers, and also operators, need to do more to offset the negative impact of their businesses on the environment. So, what would consumers ideally like to see, in order for the On Premise to align more deeply with their sustainable or ethical values? 
The top sustainability factor influencing 41% of consumer decisions during visits is locally sourced food and drink, highlighting the weight consumers place on locality. There is significant consumer focus (26%) on reducing food waste, and on sustainable packaging (22%). These combined factors strongly indicate a call for brands to seriously consider initiatives or processes that align with consumer expectations from a sustainability perspective.  
Furthermore, almost two thirds of consumers check for information around sustainability during their On Premise visits, ranging from always, most of the time, sometimes and occasionally, compared to 38% who never check.  
The environmental and ethical elements consumers would appreciate hospitality venues and/ or drinks suppliers showing greater concern towards? Reduced waste is at the top of the agenda (63%), followed by more recyclable or reusable materials (50%), a broader use of eco-friendly packaging (49%), and the eradication of single-use disposable packaging (48%).  
The report indicates much cause for consideration and proactivity on the part of suppliers and operators, as consumers seek to align with brands and venues that demonstrate commitment to balancing people, planet and profit.  
James Phillips, Client Solutions Director, Australia and New Zealand said, "It is clear there is a strong discernment around sustainable and ethical values for On Premise consumers. It influences consumers actively choosing to spend their money with brands and venues that show alignment with purpose driven offerings. For operators and suppliers there is a clear opportunity and more so a responsibility to act in this area with the resources they have. This has the potential for businesses to have a positive impact on the triple bottom line in people, the planet and even their own profits by making a change". 
Download the latest New Zealand Consumer Pulse Report here.
To learn more about CGA by NIQ's consumer research and market measurement services across both Australia and New Zealand, please contact James Phillips at james.phillips@nielseniq.com